Visage Technologies sponsors EEML 2019
Jul 10, 2019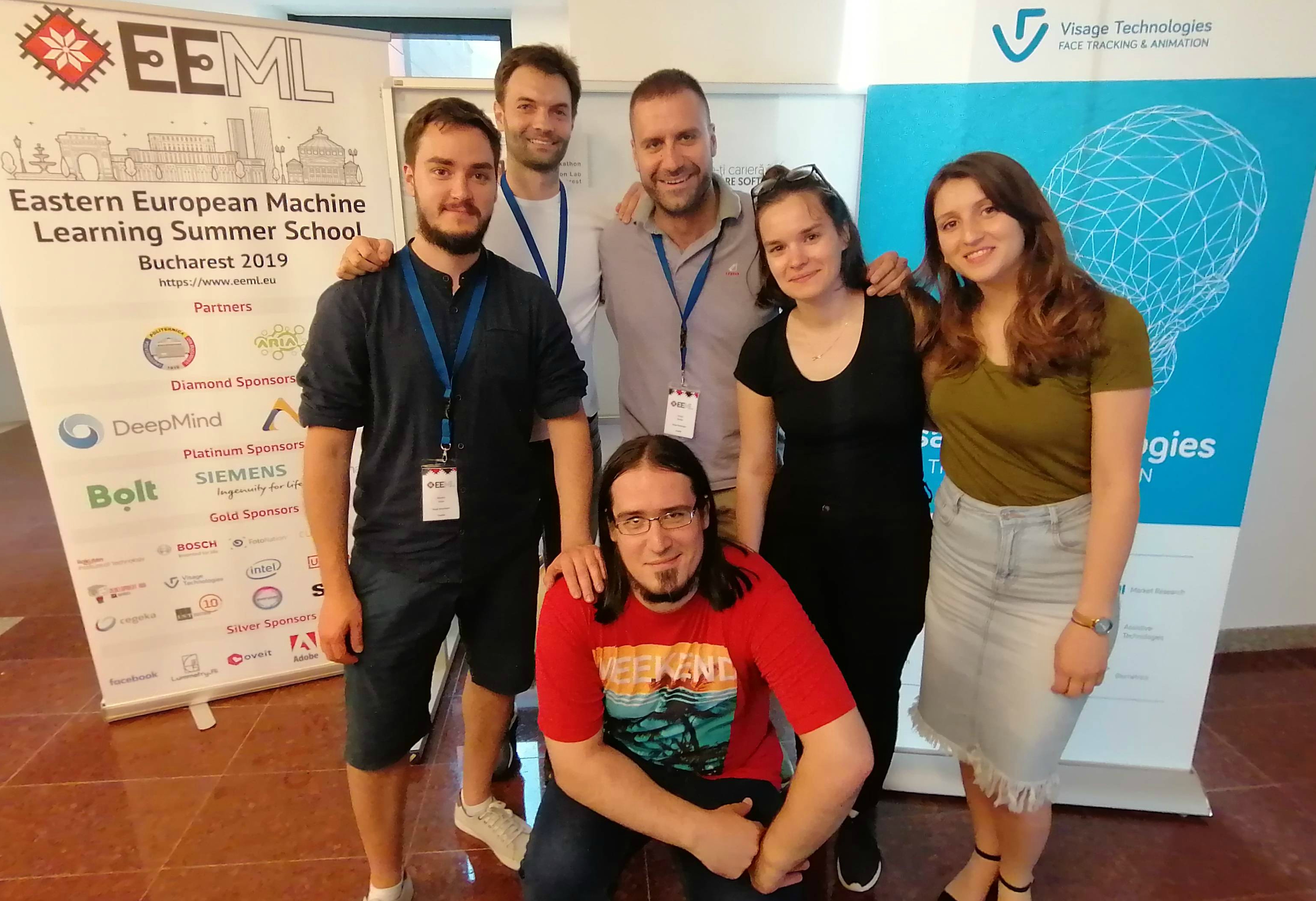 Visage Technology is a proud sponsor of EEML 2019 – the machine learning summer school that promotes topics around machine learning and artificial intelligence and encourages their research.
Once again, Eastern European Machine Learning Summer School brought together high-quality lecturers and machine learning enthusiasts from all over the world.
This year's edition took place 1-6 July in Bucharest, Romania. The programme consisted of lectures and hands-on practical sessions on core topics such as Computer Vision, Natural Language Processing, Reinforcement Learning, Generative Models, and more.
Impressions from our team
6 members of our team attended the summer school. They spent 6 days learning from top experts such as Anca Dragan (UC Berkley), Andrew Zisserman (DeepMind), Rahul Sukthankar (Google AI), Razvan Pascanu (DeepMind), and more.
The programme combined theory with practice, so there were plenty of topics to discuss with professors and experts from the field. Three of our colleagues also presented their work at the event, attracting a lot of interests from both students and industry experts.
EEML once again proved that it has a lot to offer to all machine learning enthusiasts. Our team left Buchurest inspired and eager to put new ideas into practice through our own projects.