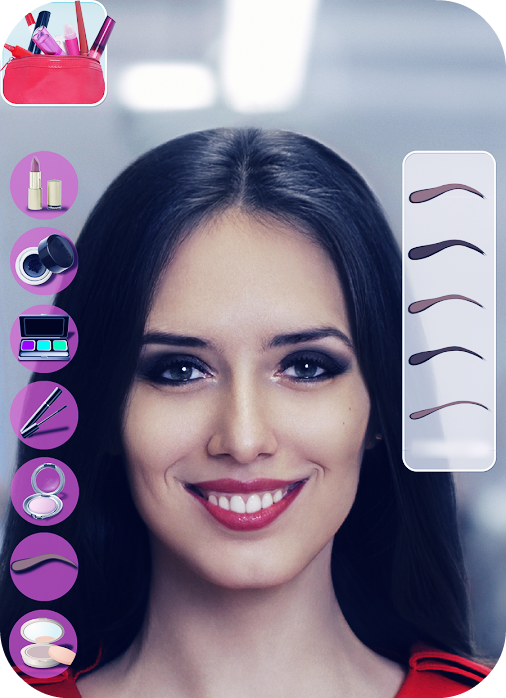 Our new Virtual Makeup web
Jan 11, 2018
Virtual Makeup – The future of beauty trade
We now offer virtual makeup as a white-label application for cosmetics brand.
Visage MakeApp enables end-users to virtually try all elements of makeup and experiment with different looks before purchasing makeup products.
Users can now see how the new mascara, lipstick, eye shadow, eyeliner or blush look on them in real time using their phone's built-in camera. People that are initially hesitant to purchase such products without trying it out are more keen to purchase them. This is especially relevant for beauty products manufacturers and vendors to keep up with the fast pace of today's market.
Regardless of your project size, our team will provide streamlined workflow, allowing you to put a greater focus on innovation and creativity. Our expert team is readily available to fully customize the app to specific requirements of your cosmetics brand.