We can all agree that 2020 was a year like no other. It has changed the way we work and how we connect with each other. Looking back, we are grateful for yet another successful year and everyone who has made it happen – all of our fantastic colleagues and clients. So, here's a quick recap of 2020, with a little surprise at the end.
Moving in, moving out
Thanks to our completely organic growth, we've been featured on Deloitte's list of the fastest growing technology companies in EMEA for the third year in a row.
After that, we've found ourselves among the fastest-growing companies in Sweden for the fourth consecutive year, too!
However, our revenue is not the only thing that has been growing – we've also expanded as a team. In fact, we've grown so much that we had to take over another floor in our building. In March, our Face Technology Division successfully moved to the 19th floor.
Just as we started settling in our new offices, the global pandemic changed the rules. Suddenly, we found ourselves preparing for the work-from-home mode. Although working from home was new to us, we've managed to adjust the infrastructure and reorganize our teams to meet the "new normal" almost overnight. The office remained open to anyone who preferred it or simply needed a quiet place to work from.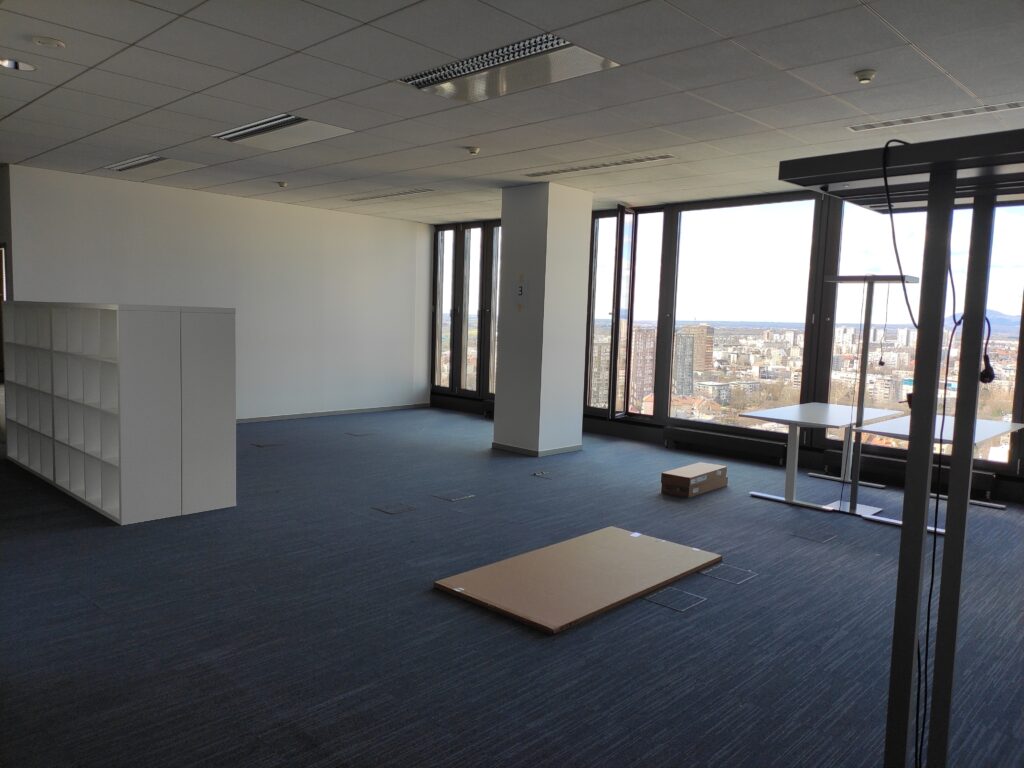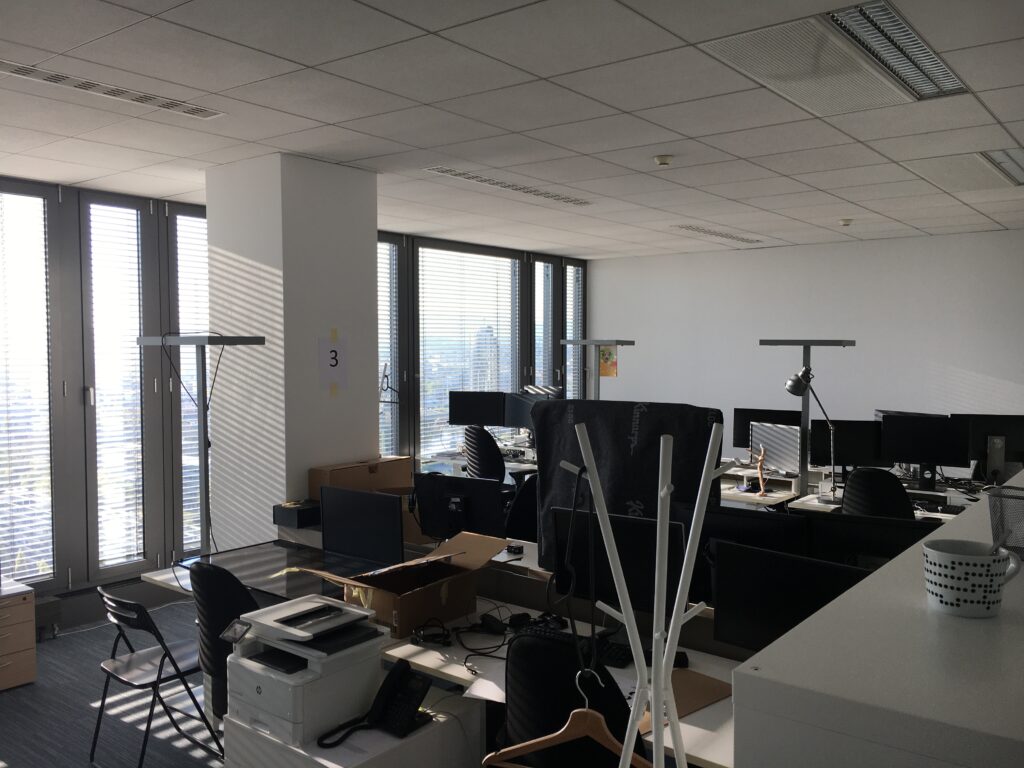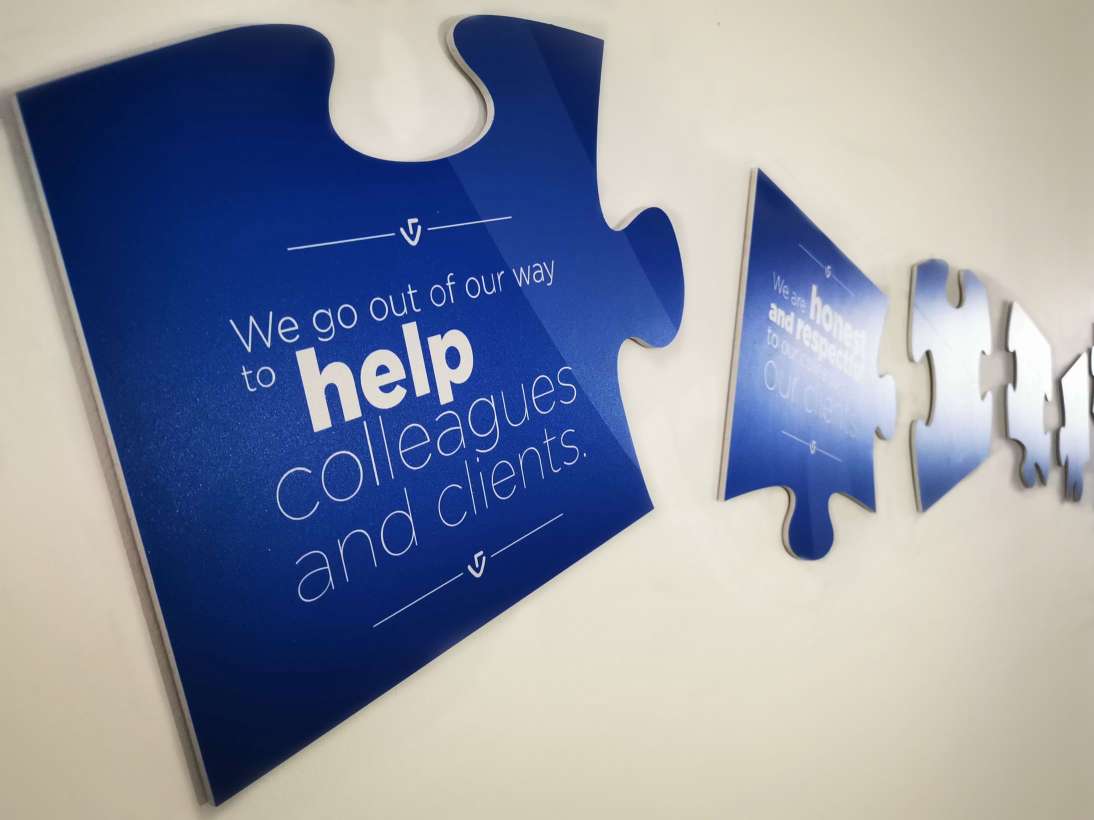 A few months into the new work-from-home routine, and then once again in December, we carried out internal surveys to find out how the new situation was working out for everyone. The results have shown that we've adapted quite well. We have noticed that our efficiency remained unchanged, but the work in general required adaptations in scheduling, communication, and workflow organization.
On one hand, we got much less opportunities to hang out with colleagues and had a harder time separating our personal lives from work lves. Also, the onboarding of new colleagues and managing technical equipment and support got harder.
On the other hand, working from home gave us more flexibility and time for ourselves. We didn't have to commute, got to be more flexible with our working hours and location, felt more relaxed and comfortable at home, and developed some health-related habits such as cooking or exercising.
In line with our company culture that encourages continuous development, more than a half of us have started some new training or gained new skills – from job-related skills to new hobbies such as exercising, playing a new instrument, taking yoga classes, hiking, biking, cooking and more.
Although it's one of our favorite traditions, getting 90+ people together for a company team building was not an option this year. We had to give up our annual barbecue, too.
To make up for it, we increased the team building budget for each individual team to encourage smaller, safer gatherings. From renting a house for the weekend, making a barbecue and hiking to enjoying a fancy dinner and even learning how to cook one together – each team found their way to hang out and stay responsible at the same time.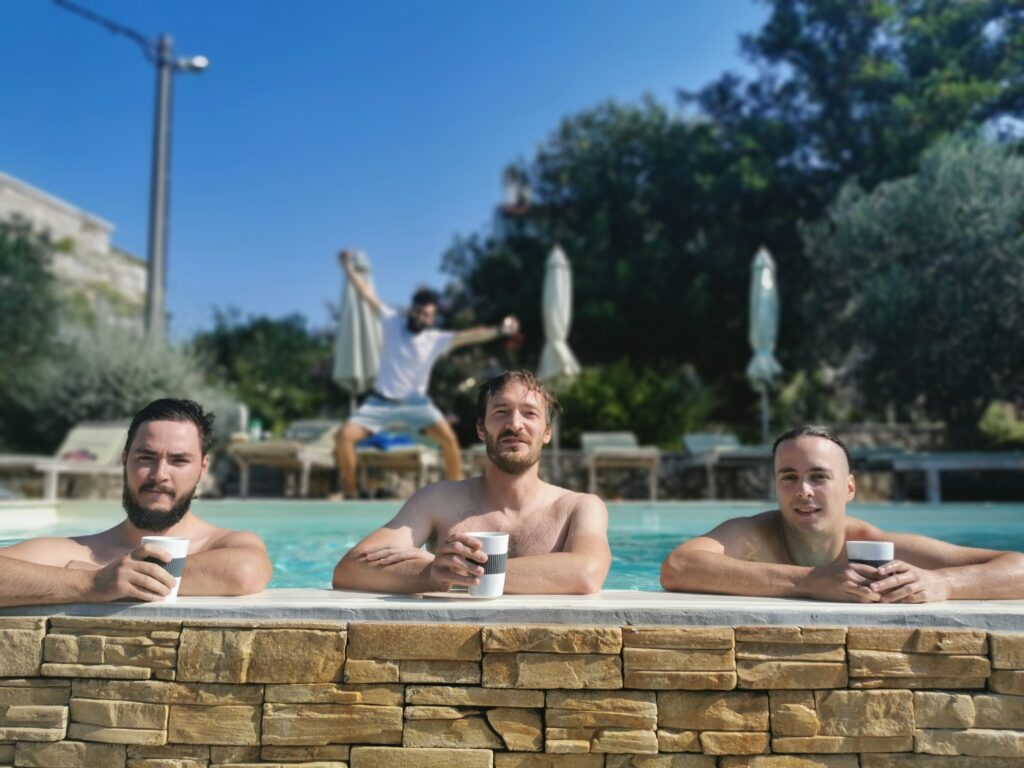 Development on all fronts
We believe that great teams are the key to great products. That is why we put a lot of care and time into who we hire. We look for people who care about constant learning, value their colleagues, and enjoy making an impact using their knowledge and skills.
This year, we were lucky to welcome 32 new colleagues. Their welcome package now came with a special addition – face masks.
We continue our search further and expect to expand our list of open positions very soon.
To keep our technology at the very top, we put a lot of focus on education and research. So far, we've been relying on the best global conferences and summer schools, relevant courses, our library of various books and magazines, and, of course, tight collaboration between our own teams.
In 2020, we visited three conferences but most of our education-related activities moved online. We participated in two online summer schools and completed 131 courses. More precisely, we've spent 1350 hours learning. Furthermore, our Director of Research and Development, Ivan Gogić, published his paper "Regression-based methods for face alignment: A survey". We also introduced several internal programs and initiatives for both professional and personal development.
A couple of firsts
We carried out our very first student internship. We were privileged to receive more than a hundred applications, which made narrowing the choice down to 6 students quite difficult.
Together with mentors from Visage Technologies, the students tackled five computer vision and tracking challenges in the automotive industry and presented their work to the entire company. The topics included Kalman filters, depth estimation, generative adversarial networks, data reduction, and data augmentation.
According to everyone involved, the internship was a great success. So, we now have another reason to look forward to the summer of '21.
We published visage|SDK documentation online for the first time. And then we did it again for our new product, makeup|SDK. Now, all it takes to find your way around our technology is a few clicks! Read about interesting use cases, explore samples, find answers to the most common questions, and more.
Finally, we started organizing our very first conference. The event will take place next February, but we're already knee-deep in preparations. Our experts will share their knowledge and experiences – from inference engines and face alignment methods to data collection and tensors in computer vision. Follow us on social media because we'll share more info soon!
What we'd worked on
After several months of hard work and close collaboration with global makeup companies, we've launched our new product – makeup|SDK!
Our SDK allows clients to build a custom, realistic virtual makeup try-on solutions on their preferred platform – HTML5, Android or iOS. As shopping increasingly moves online, it will play an important role for cosmetic brands that want to meet their customers' expectations.
Besides developing a new product, we've also worked hard on bringing visage|SDK to a yet higher level. We've released 2 beta and 2 stable versions of visage|SDK this year, introducing improvements such as a new and improved tracking algorithm, ear and iris tracking, a new face recognition model, and more.
At the same time, we've successfully completed several major custom development projects.
Our Automotive Division has thrived this year as well, both in size and achievements. The division has grown from 8 teams to 14 teams. With 29 new team members who joined us this year, the number of members increased to 75!
The features we introduced, improved, made production-ready or just contributed to are countless. But the most important achievements of this year are the first two SOPs (Start of Production) of Veoneer's new Vision Product. We were an irreplaceable part of those achievements!
What's ahead?
We have big plans for 2021.
Our Face Technology Division is already working on new functionalities and improvements for the upcoming release of visage|SDK. Our new product, makeup|SDK, will also be continuously improved to help our clients achieve the best results with least effort. At the same time, we'll keep working hard on a variety of innovative custom development projects.
When it comes to our Automotive Division, we have an even more challenging period ahead of us. We need to achieve complex SOPs, while continuously improving team and individual performance and competences at the same time. Our teams remain part of almost all critical tasks for object detection, driving a large number of the tasks themselves.
At the same time, we plan to keep improving our workplace and adapting to the new changes and market requirements. Our biggest asset continues to be our people, whose hard work and knowledge helped get us where we are today. Together, we're ready to start yet another interesting chapter in our journey.
A few words from our CEO
The year behind us was marked with signs of a global crisis. Despite such a situation, we managed to accomplish achievements that even in the normal circumstances would make us extremely happy and proud. We continued welcoming new team members and extended our teams with 32 new members during the year. We contributed to preparing the automotive vision system of our customer and its start of production. We worked on the technology that reached several attractive car models including Mercedes GLE and futuristic, fully-electric Polestar 2. We reorganized the Automotive Division to enable the growth and efficiency. In our Face Technology Division, we acquired a valuable customer from the automotive industry. We launched a new product, for the first time after many years. Furthermore, we were listed among top 500 fastest-growing tech companies in EMEA (Europe, Middle East & Africa) for the third time and among the top 50 fastest-growing Swedish tech companies for the fourth year in a row. We continued prioritizing our values and supporting initiatives from team members. Thank you for being a part of this journey that gets more exciting with each new step. Now it is time to wrap up the year and enjoy the holidays. Stay healthy and full of peace, joy, and happiness. I wish you and your families all the best!
With everything said, it's time to wish you amazing holidays and a fantastic new year! And what better way to say that than with a song? Enjoy!