We believe that, in order to build the best products, we need to build the best teams. That's why we put a lot of care and time into who we hire. People who never stop learning, value their colleagues, and enjoy making an impact in the industry are always welcome to our team.
Our recruitment process is designed to give fair treatment to all candidates and efficiently use everyone's time. Here's what that looks like in practice – from applying to getting an offer.
Before you apply…
Finding a job where you can put your knowledge to good use and develop your career in the desired direction is not always easy. That is, at Visage Technologies, why we try to be as transparent as possible.
You can read more about working with us on our blog, and check us out on Facebook, Instagram, and LinkedIn. This should give you a good picture of our company.
Of course, you're still likely to have many questions. Let us answer the most common ones right away.
How much experience do I need to get the job?
This depends on the job position. Naturally, previous experience in the field is a big plus but it's not a must for junior positions. If our job description matches your interests, education, or previous experience, go ahead and apply.
If you've just graduated and are looking for an amazing first job, we got you. Interesting projects and the thriving environment we've managed to create have attracted many fresh graduates into our ranks and, most importantly, made them stay. Check out the impressions of some of our colleagues who joined us right after college.
Which benefits do you offer?
We offer quite a few benefits. Our goal is to create a pleasant, productive working environment every team member can thrive in.
As a part of our team, you get to work on real-life projects. For example, software developed by our Automotive Division directly affects the development of autonomous vehicles. It can already be found in top-class automobiles including Mercedes S-class and Cadillac Escalade.
Since we work with state-of-the-art technologies, we encourage continuous education. You get to travel to some of the best conferences worldwide, participate in summer schools, take relevant courses, and enjoy a range of books and magazines available in our company library.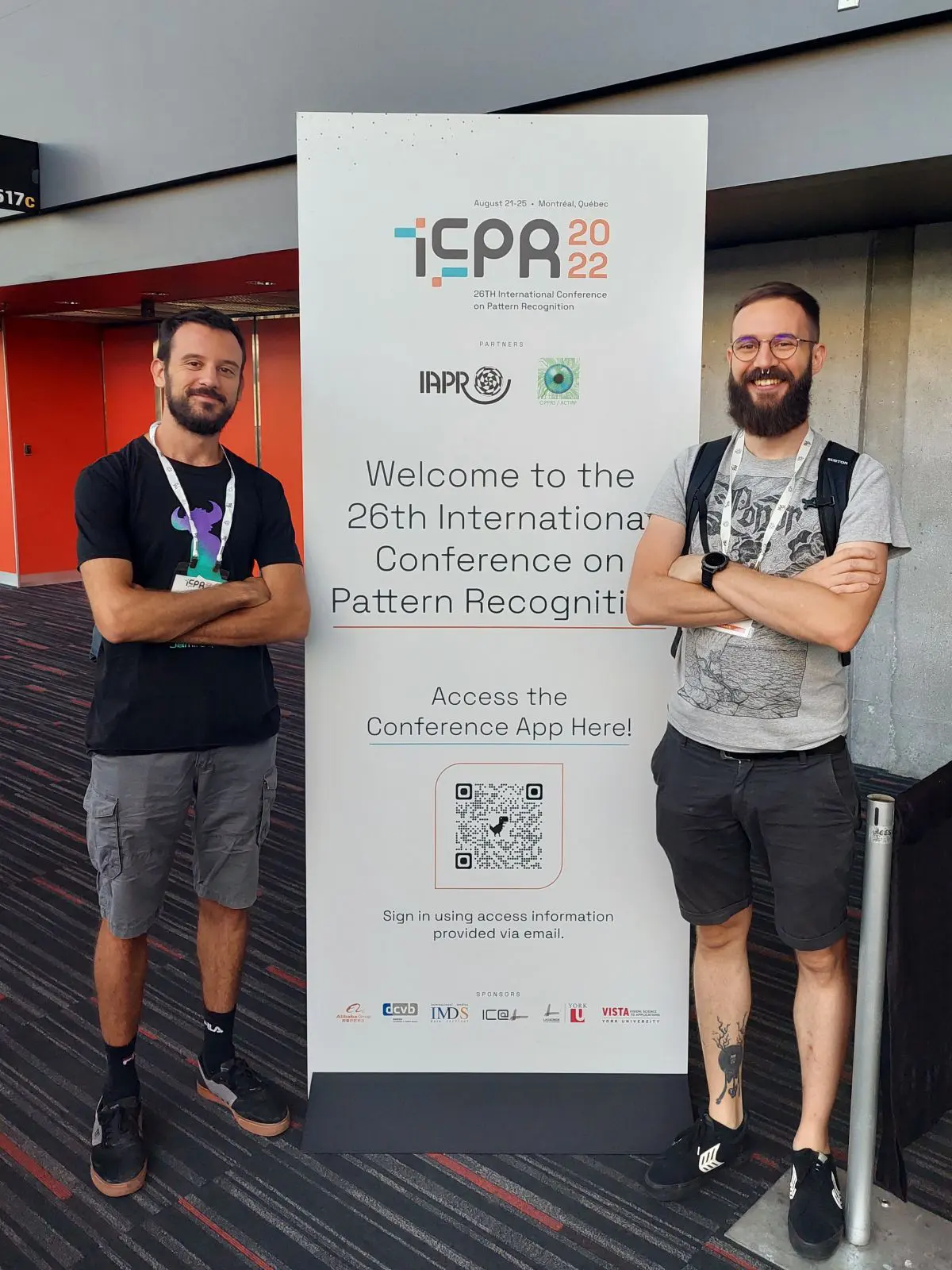 We also strongly believe in work-life balance. Our tasks are well-organized and road-map planned in advance, so you always know where you stand in terms of deadlines and expectations. Flexible working hours allow you to organize your time well and avoid stress. Nobody is expected to work during their vacation, weekends, or their time off in general.
Being healthy is one of our priorities as well. Each year, you can expect a thorough health checkup. Your Multisport card gives you access to some of the best sports facilities around. We also regularly take part in various running events (such as B2B Run or Wings for Life World Run), compete in the business basketball leagues, go cycling, and more.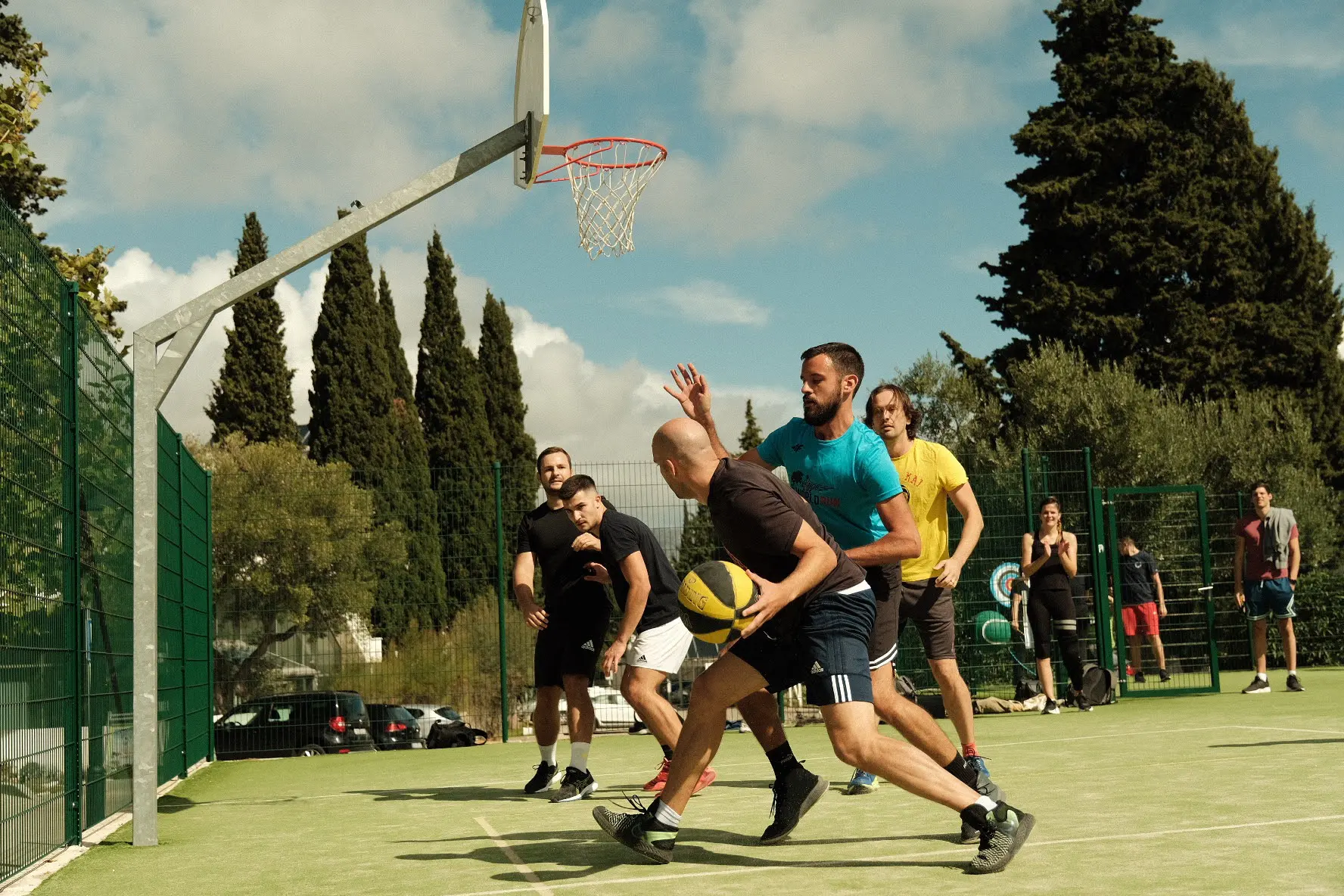 You might have guessed by now that team spirit is very important to us. You can get a glimpse of our team-building events by checking out the video from our traditional yearly barbecue or by watching some of the great moments from our 4-day workshop in Slovenia. Finally, each team has a budget they can spend on an activity of their choice. Rafting, paintball, a fancy dinner, or something entirely different – the choice is up to you and your team.
Finally, we try to make our workplace as pleasant as possible. Each team has its own cozy, well-equipped office with a great view. There is always free coffee, tea, hot chocolate, and fresh fruit available in our kitchen. If you need a short break, you can head over to Fika, our lounge room, where we have a billiards table, table tennis, a pull-up bar… even an electric piano. This helps us take our mind off work for a while and come back to it refreshed.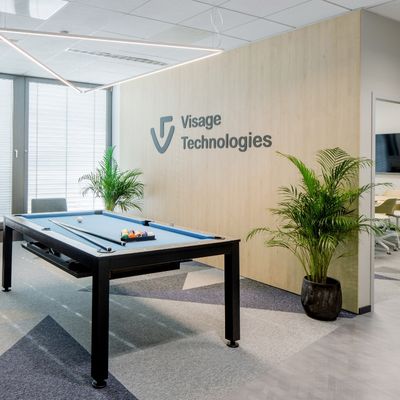 You can read more about these and other benefits here.
What would I be working on?
Everything we do revolves around computer vision and machine learning. Depending on the job position and department you're interested in, the technologies and projects may vary.
In our Face Technology Division, we develop visage|SDK – face tracking, analysis, and recognition technology. Our technology has been integrated into solutions from various industries – from simple face filter applications to a sophisticated biometric-based border control system. You can read some of the case studies here.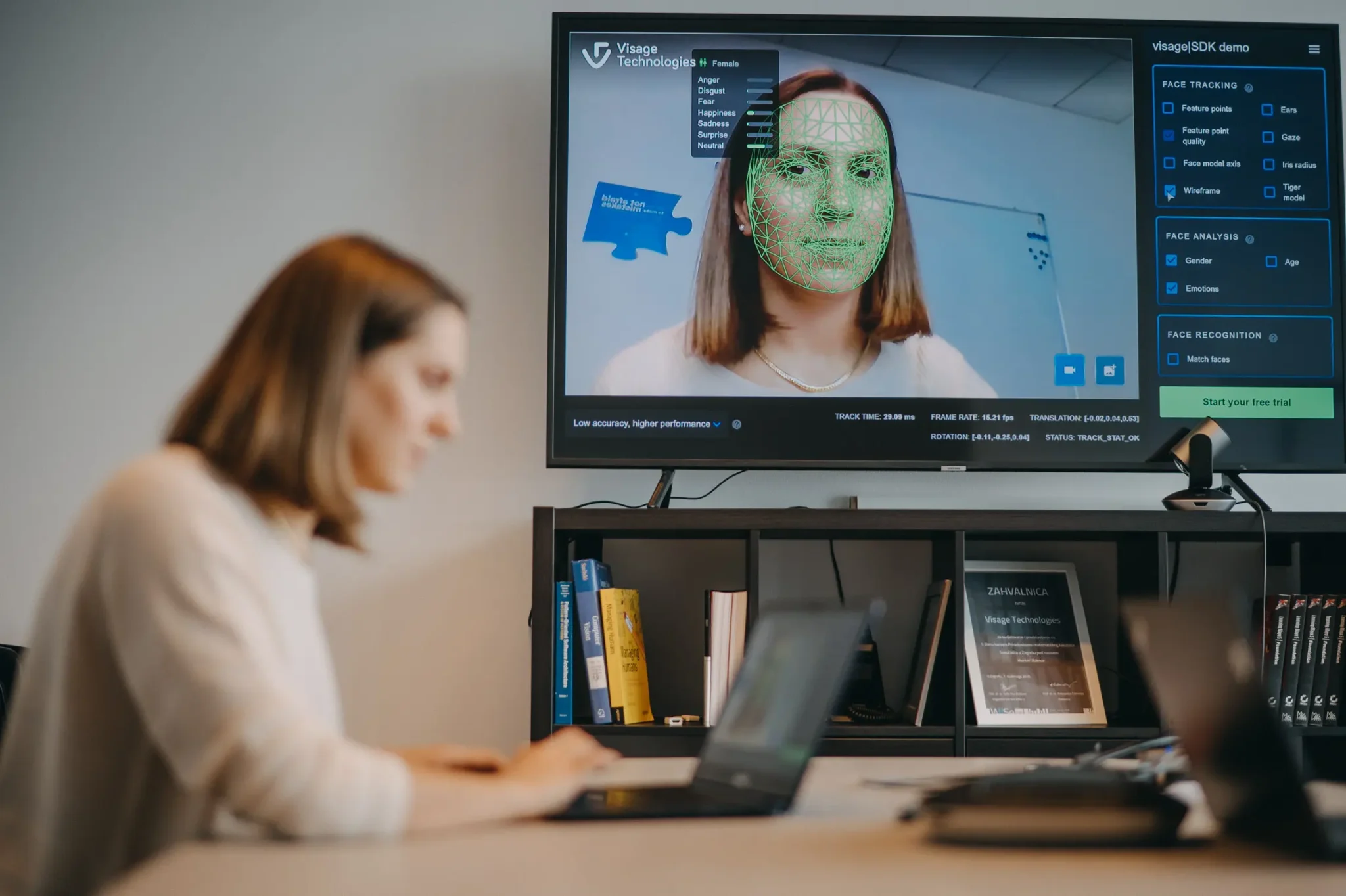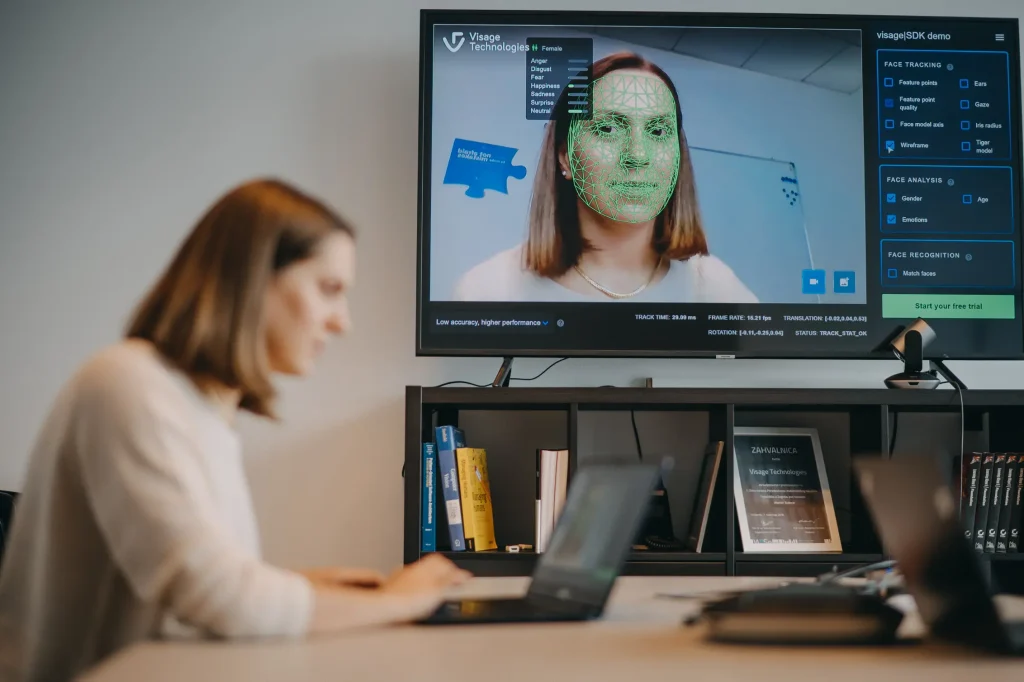 Our Automotive Division exclusively collaborates with Qualcomm/Arriver. The focus of our work is on detecting and tracking objects visible from the vehicle's forward-looking and surround cameras. This helps facilitate functionalities such as adaptive cruise control, automatic emergency braking, lane departure warning, and more. In other words, we help create trust in mobility by enabling the vehicles to "see" what is happening in traffic and bring the driver safely to their destination.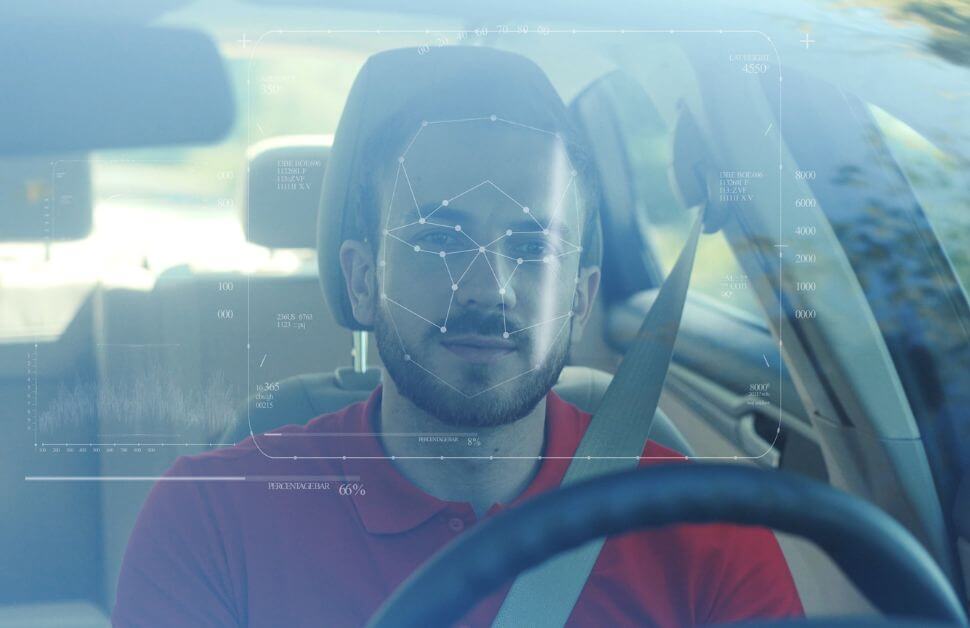 Are there any options for student employment?
There are several student options we offer and we always welcome new talents.
Hopefully, we've answered most of your questions and you're ready to move on to the next step. If you need more information on what it's like working with us, check out this article written from the perspective of our R&D engineer. Of course, there will be plenty of opportunities to ask more questions once you get in contact with us.
Now, let's dive into the fun part. Here's what you can expect after you hit that Apply button. 🙂
Step 1: Tell us about yourself
You can find all our open positions on our Careers page. Each position comes with a job description – read it carefully to see if it's the right match for you.
Once you've found a position you're interested in, send us your CV and a cover letter. This is your chance to present yourself as the best person for the job. Highlight everything that might work to your advantage; match your skills and interests to the position you're interested in and emphasize any relevant skills, experience, or research.
For example, if you're a recent university graduate, include school-related projects or coursework that demonstrate relevant skills and knowledge. If you've had a leadership role, tell us about the size of your team and the relationships you've built.
Keep your CV short and focus on the accomplishments and qualifications that are most relevant for the desired job position. Likewise, your cover letter doesn't have to be long, but it should give us a clear picture of who you are. It should tell us why you'd like to work with us and why we should want to work with you.
We carefully review each application, examining the candidate's qualifications and experience in relation to the position they've applied for. Then, depending on the job position, we send them a specialized assignment to all suitable candidates, which brings us to the next step.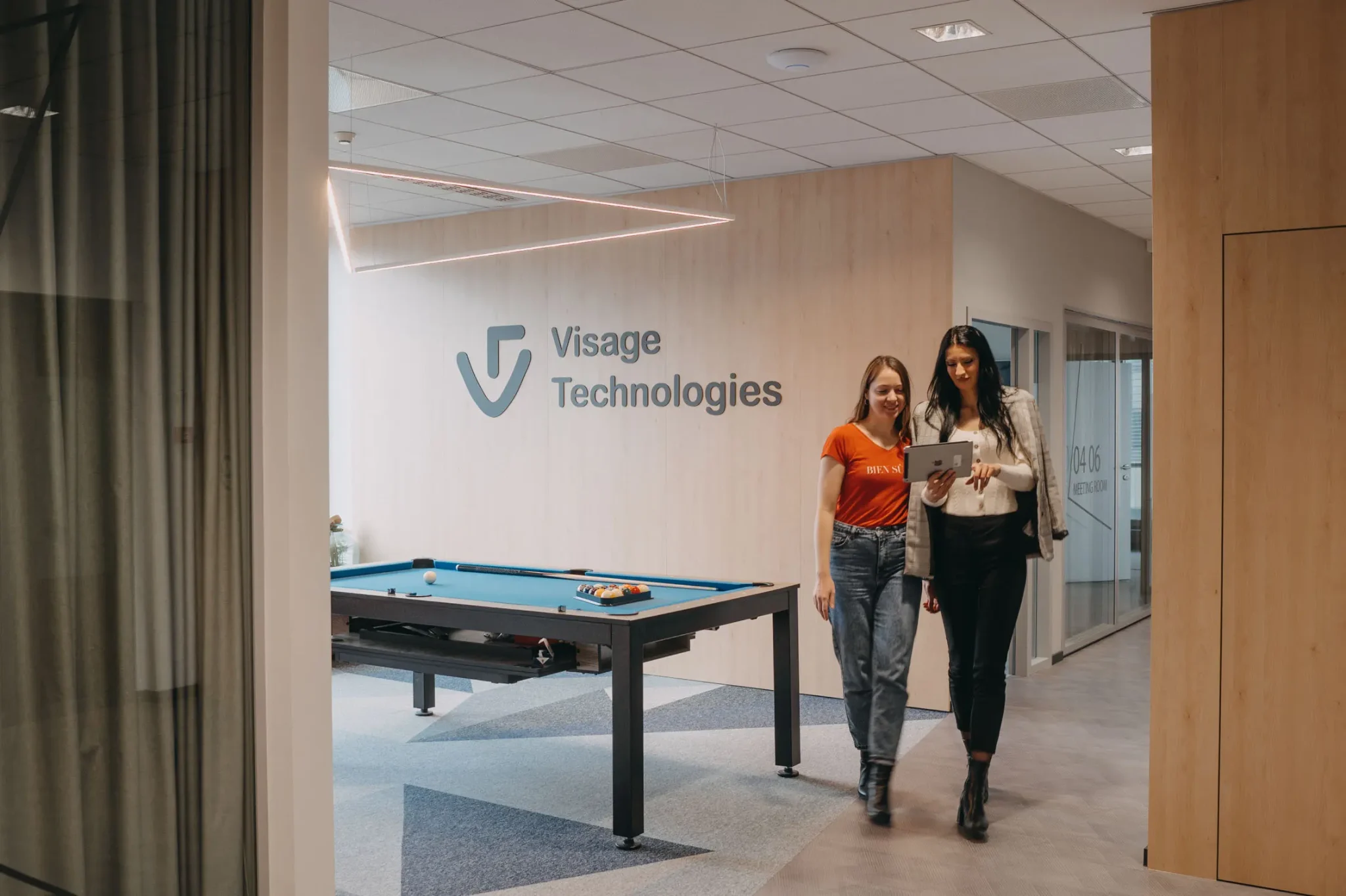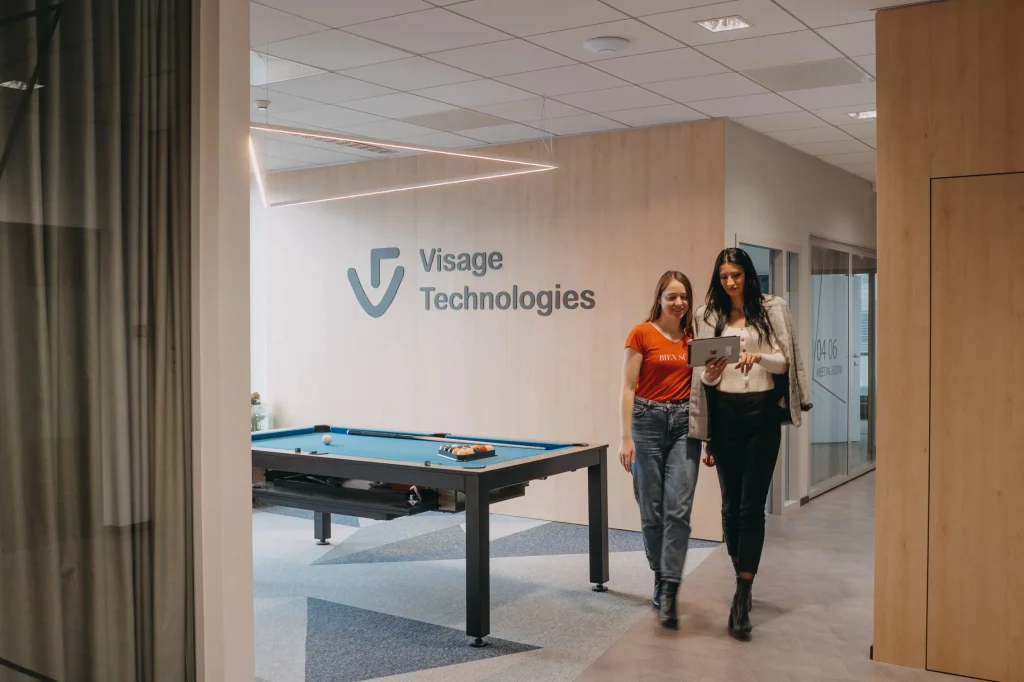 Step 2: Solve a simple remote task
Each role at our company requires specific skills, so you will be asked to tackle a minor remote assignment. You will have a reasonable deadline and recommended resources at your disposal.
The assignment is related to the work you'd be doing if you are hired. For example, for a sales position, it might be to create a pitch. For engineers, it's usually a task related to computer vision and machine learning.
The assignment gives you a better idea of what you can expect from the interview and your potential role. It also gives us a better feel for your skills, approach, and way of working. If your solution meets our expectations, we'll ask you to join us for a live interview.
Step 3: Join us for a technical interview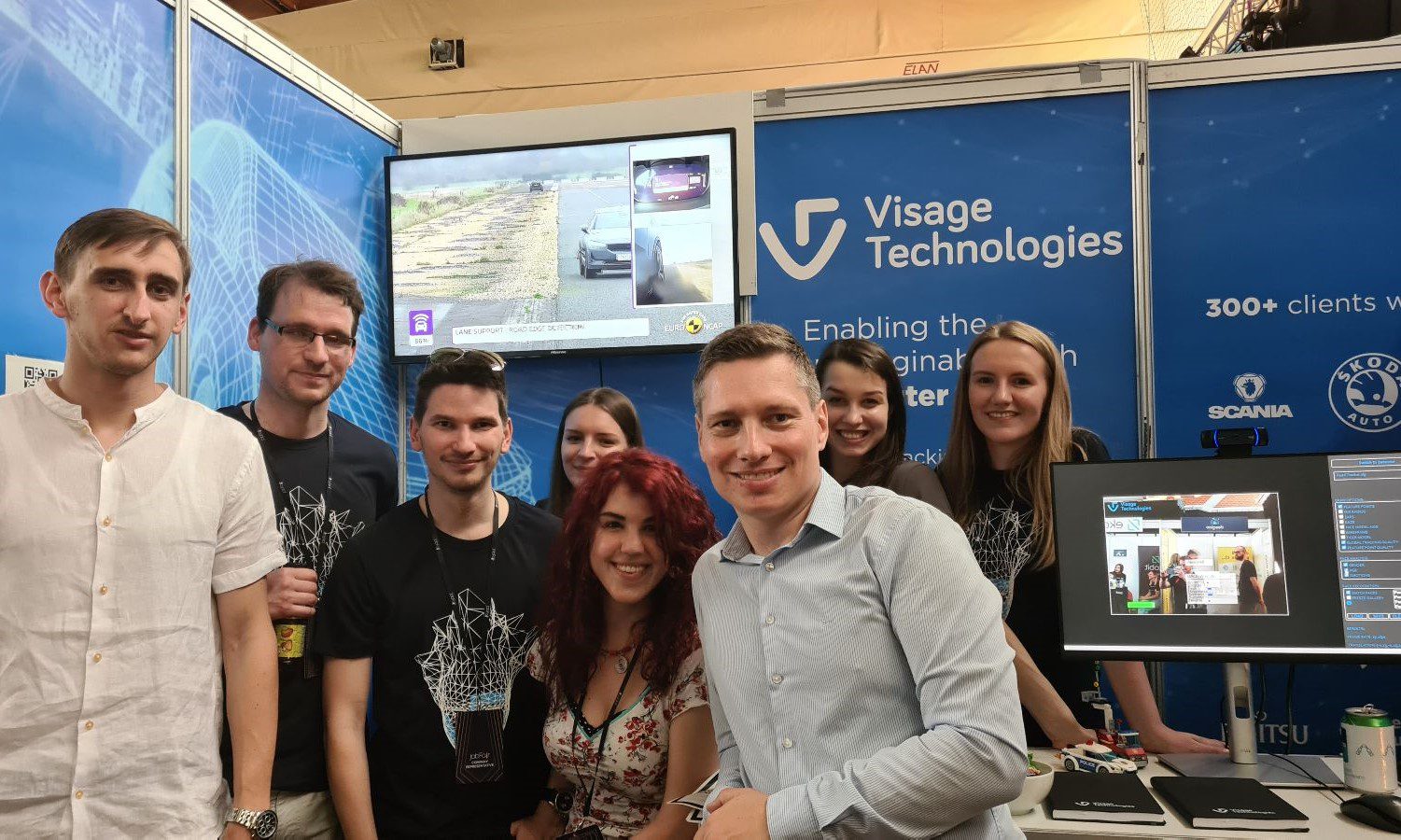 At this stage, we'd like to get to know you better and give you a chance to ask us everything you want to know face-to-face.
We'll tell you more about the company and ask you to tell us more about yourself, your previous experience, and the projects you've worked on. We are interested in you both as a person and a professional. This helps us match you with the right role and a team you can truly thrive in.
For an engineering hire, an important part of the interview is a technical test. It covers research capabilities, understanding concepts and practices of machine learning, and software engineering capabilities. The technical test plays a crucial role in our hiring decision.
At the end of the interview, we discuss any practical issues and the next steps. It's important to be yourself and prepare your own questions. Choosing your new job is a big step, so we like this interview to be a dialogue.
Step 4: Meet the team(s)
As the last step before making a job offer, we invite the candidate to meet the team they will be working with. Sometimes, they get to meet more teams and share their preferences with us. In any case, we pay close attention to building harmonious teams, so you should feel right at home soon.
At this point, the team leader and the team members provide further information about any practical aspects of work. The goal is to ensure that the candidate correctly understands the scope and nature of the job and that both the candidate and the team get the feeling of how they could fit together.
Step 5: Make a decision
After all the interviews, we organize a meeting where everyone who's been involved with the process can share their thoughts. If everything goes well, it's time for the best part – sending over our best offer that suits the candidate's role and experience.
We're making a decision, but so are you. Here are some more reasons to join us, just in case you're still asking yourself if Visage Technologies is the right company for you. 😉
If you decide to join us, we'll make sure you get all the information and resources you need to get started easily. You will become a part of a great team of professionals who will have your back every step of the way.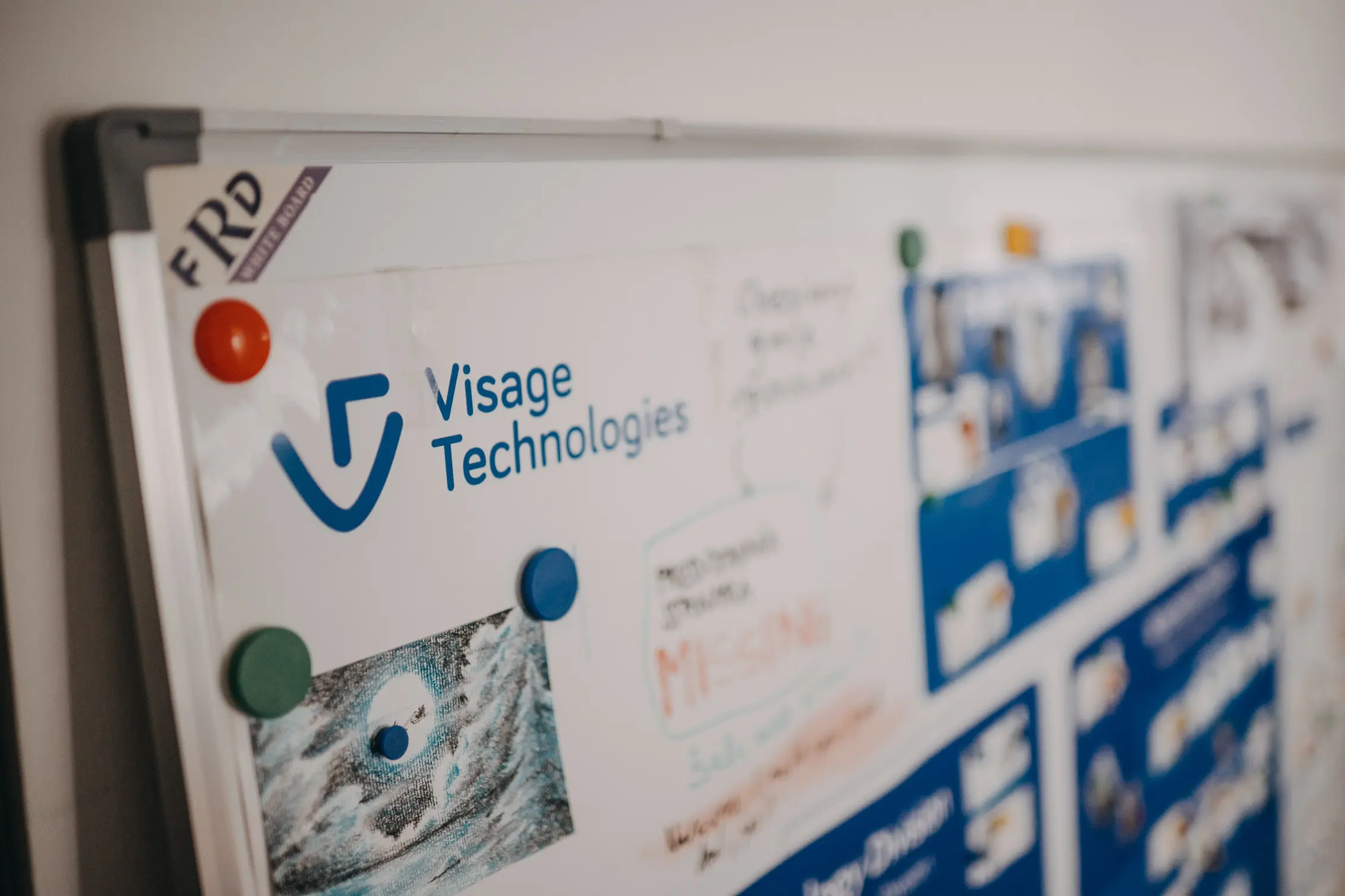 Time to get in touch!
Hopefully, this article gave you a better idea of what to expect when applying for a job at Visage Technologies. It's time to check out our open positions and get in touch. We can't wait to meet you! 🙂
Join our team!
We're hiring and we want to hear from you! Explore our open positions and get in touch. 🙂