You might've already seen some of us on our social media profiles or our blog, but you're about to get an even better look at working at Visage Technologies. Let's dive in!
A few fun facts about us
Visage Technologies was founded in 2002 in Linköping, Sweden, as a face animation company. Today, we develop face tracking, analysis, and recognition technology and collaborate with a major automotive supplier on a complex R&D project.
We've been listed among the fastest-growing technology companies continuously since 2017. Our growth is 100% organic.
There are currently 160 of us, including a substantial number of Ph.D. researchers, and we're still growing.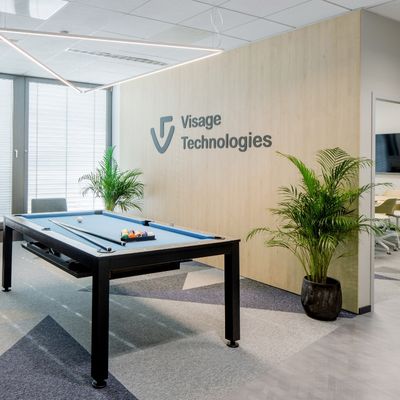 What we do
Here at Visage Technologies, we have two specialized divisions – Face Technology Division and Automotive Division. The work we do in each of them is completely different, yet equally exciting.
Face Technology Division
Face Technology Division develops visage|SDK – face tracking, analysis, and recognition technology, and makeup|SDK – beauty AR technology. Our technology has been licensed to more than 300 clients all over the world. It has been integrated into solutions from various industries – from simple face filter applications to sophisticated biometric systems.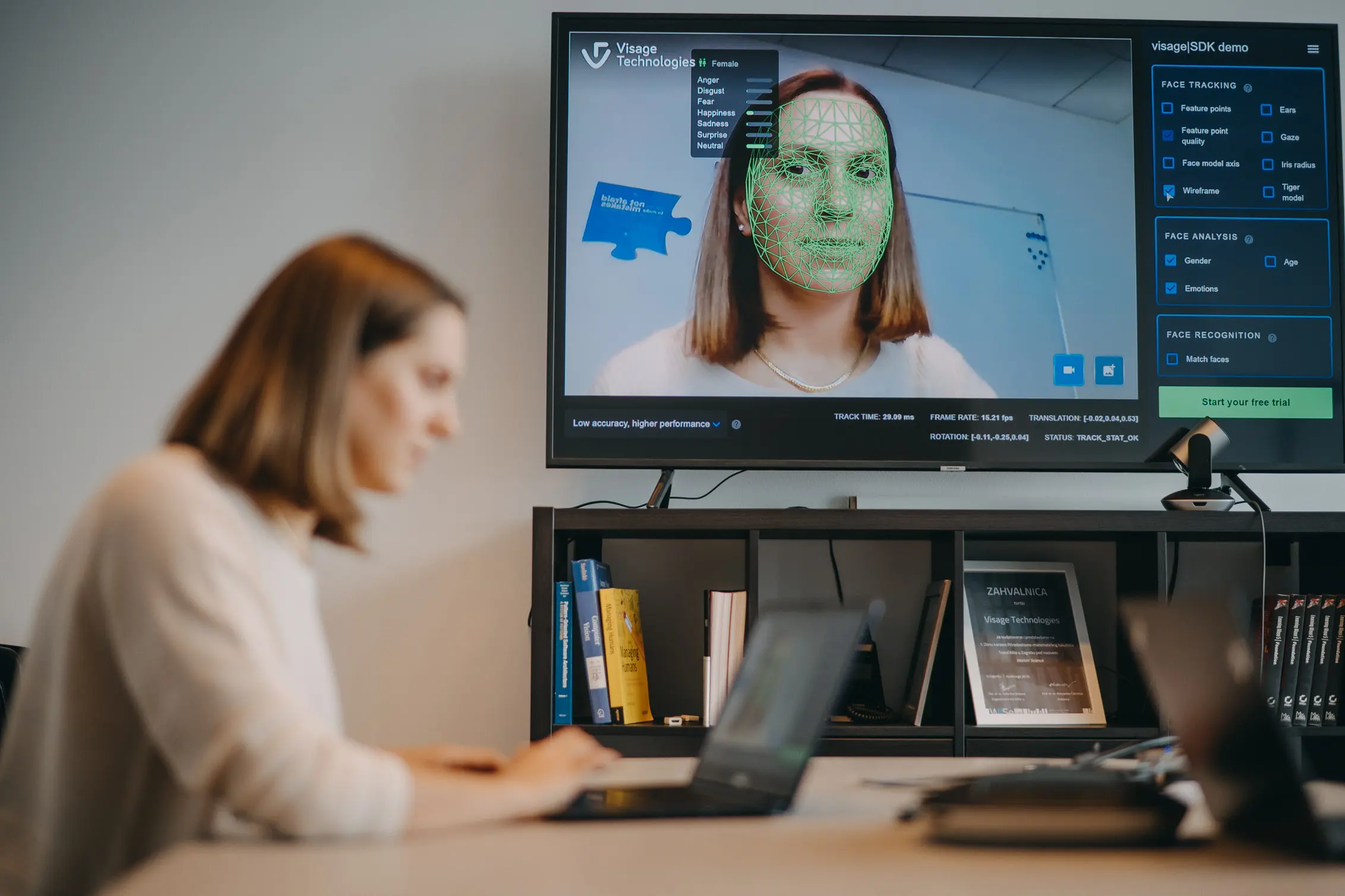 We continuously work on improving our technology and can proudly say that it remains one of the best in the world. We also handle custom development for clients, building algorithms and entire solutions from scratch. Check out some of our most interesting projects.
Automotive Division
Automotive Division exclusively collaborates with Arriver/Qualcomm. Here, we develop algorithms for ADAS (advanced driver-assistance systems), making autonomous driving safer.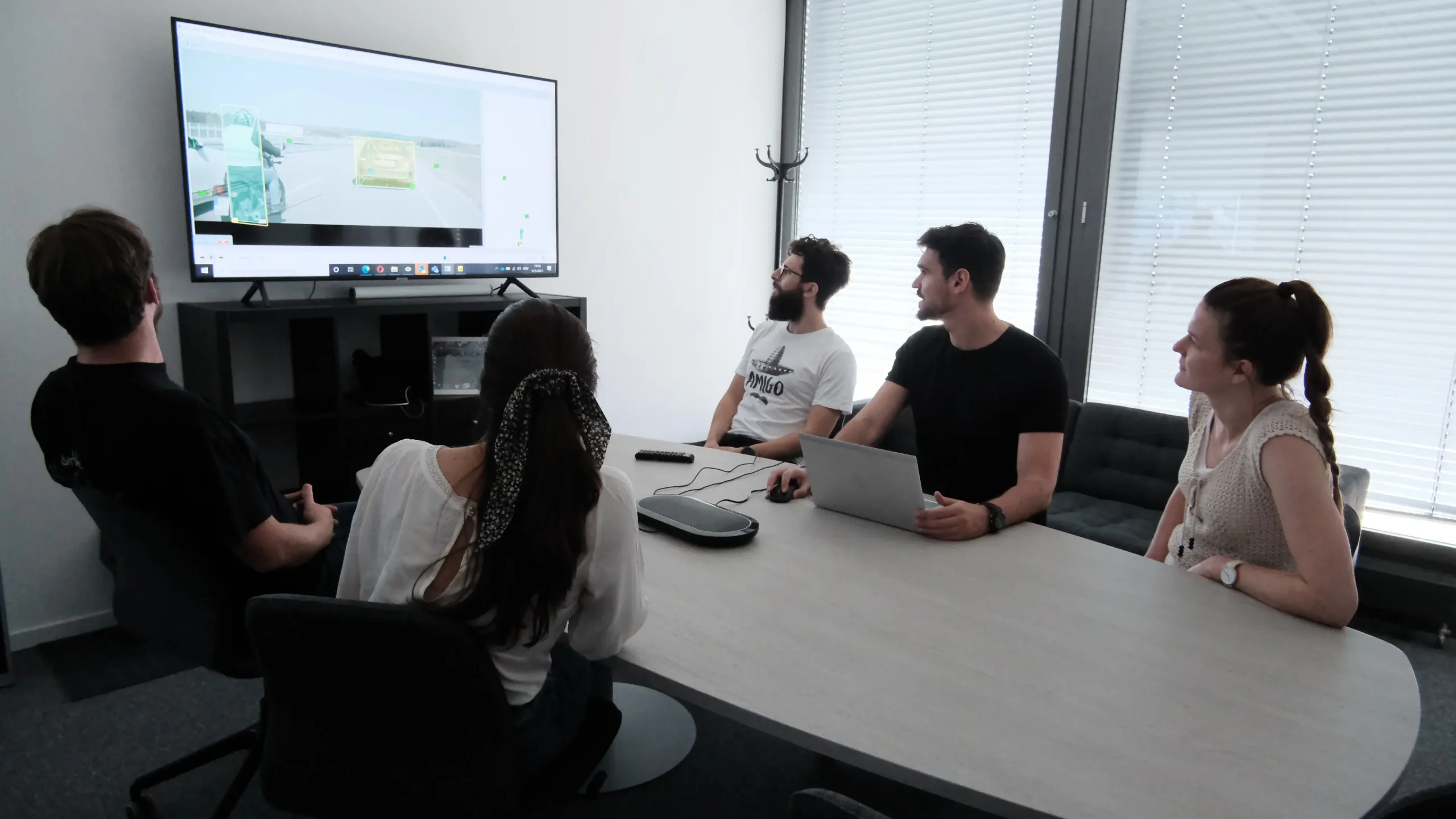 The focus of our work is on detecting and tracking objects visible from the vehicle's forward-looking cameras. The goal is to detect and classify objects such as traffic signs, other vehicles, pedestrians, etc. along with their position, distance, speed, and other parameters. This helps facilitate various functionalities such as adaptive cruise control, automatic emergency braking, lane departure warning, lane keep assist, and many others.
Our technology can already be found in top-class cars such as Mercedes S-Class, Polestar 2, Volvo XC60, Cadillac Escalade, and more.
What makes Visage Technologies a great place to work
Education and personal growth
You get everything you need to be excellent at what you do. This includes your own education budget, top-notch workshops, a structured Personal Development Program, academic work support, a growing company library, industry-leading summer schools and conferences, and much more.
This year alone, we've attended more than 20 conferences and summer schools. Highlights from all those events are shared with all colleagues, allowing everyone to stay in the loop with the latest trends.
We also love giving back to the community by organizing events such as Computer Vision Talks and sharing our scientific work.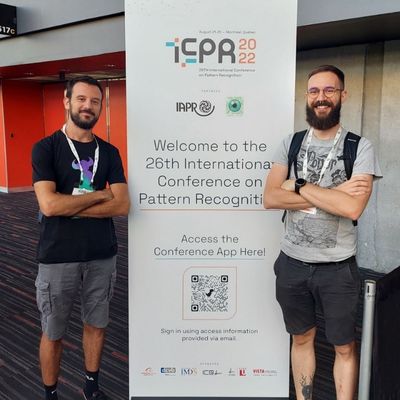 Positive atmosphere
Work-life balance is a priority for us. As a part of our team, you can count on a flexible working schedule, 100% free time off, and no irrational and unrealistic start-up hype.
There is also a set of values we go by at work:
We are excellent at what we do.
We work hard yet try to make it fun and avoid too much stress.
We are not afraid to make mistakes; when we do, we discuss them, learn and avoid repeating them.
We are open and do not like secrets and office politics.
We go out of our way to help colleagues and clients.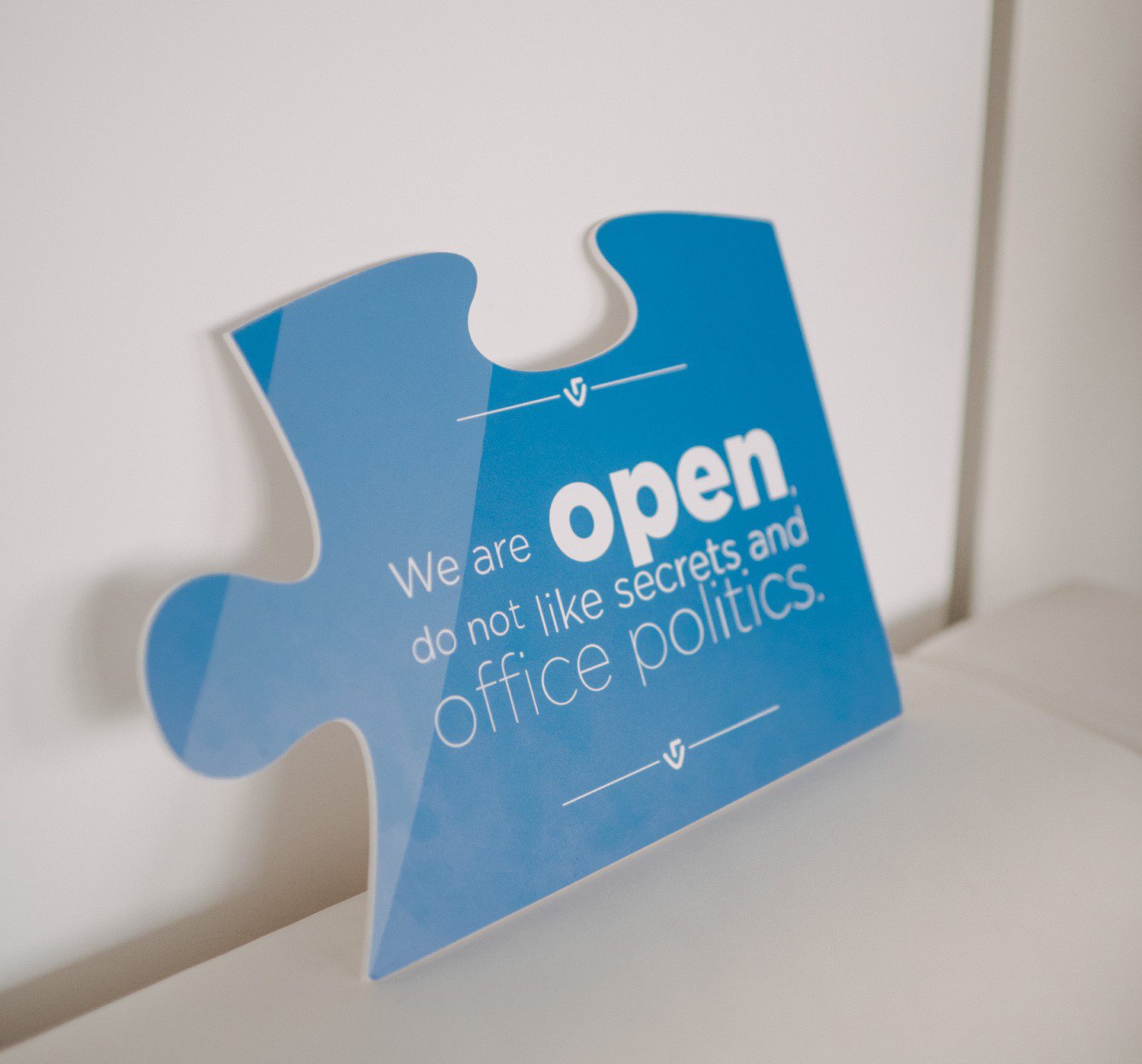 Flexibility
Every team member has the freedom to choose the mode of work that works best for them – working from home, working remotely, or enjoying a combination of both.
If you're not a fan of remote work, you're always welcome in our comfy office. Enjoy peace and quiet while working in a dedicated team office or just chill in Fika – our lounge area – when you need a break.
In Fika, you can find a billiards/table tennis table, piano, pull-up bar, and more. Fresh fruit and a range of hot beverages are also always at hand.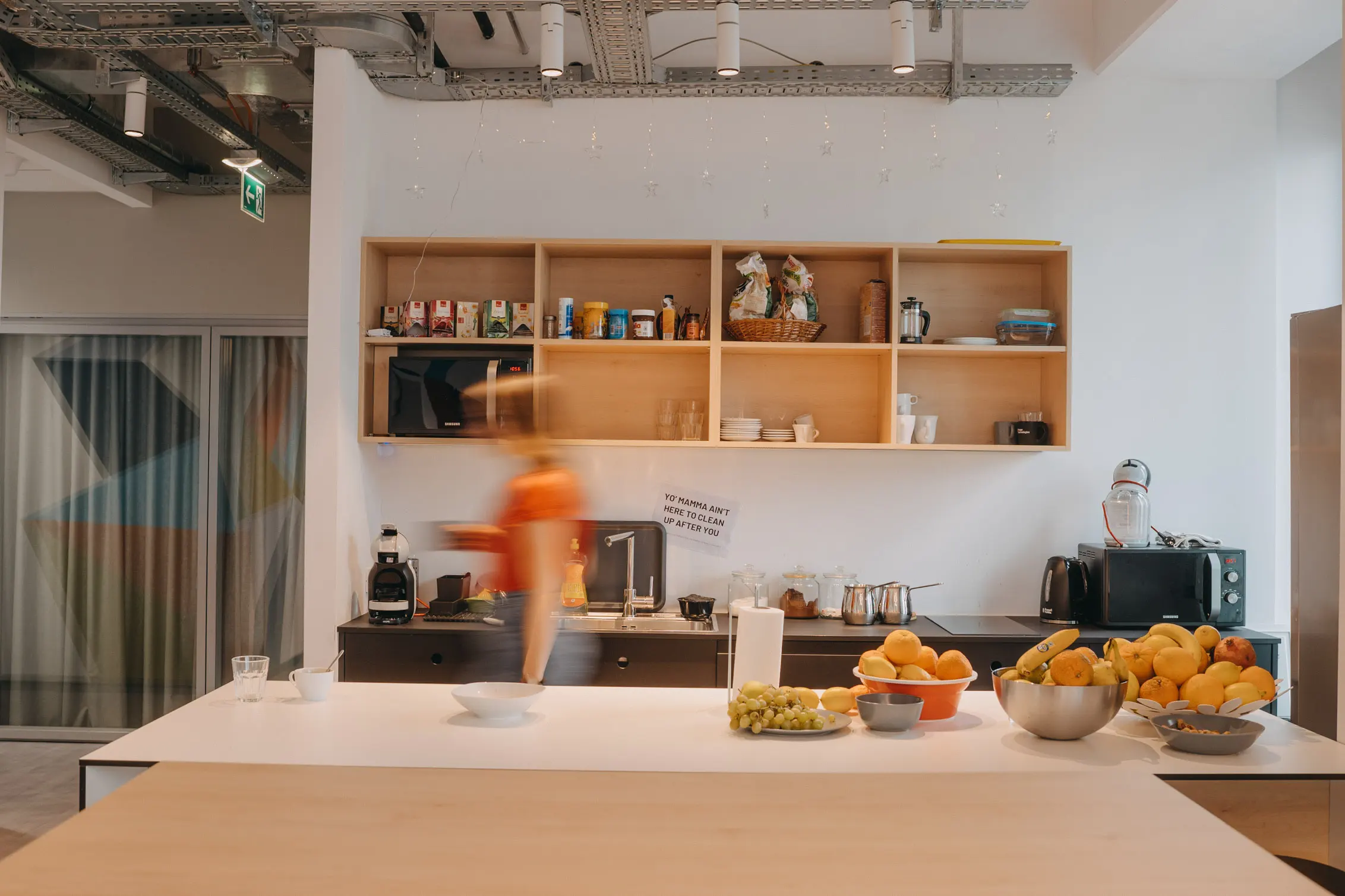 Did we mention that there's no open space? Also, we have the best view of the city from our 15th floor. 😉
Internal initiatives and perks
Although we work hard, we try to make it fun, avoid stress, and build great relationships. We also don't mind relaxing over food and drinks, which usually leads to unforgettable team buildings, BBQs, company getaways, after-work parties, and even sports competitions.
If you're looking for a new hobby or just some great company for your existing one(s), we got you covered.
As a part of our team, you can cycle with Gears'n'Beers 🚴‍♀️, explore nature with Unlikely Hikers 🌳, win with our basketball team 🏀, help make the world a better place with our Do Good group 🤗, enjoy volleyball with Wilson VoliBall 🏐, share your art with [email protected] 🎨, participate in running events (such as B2Run or Wings for Life World Run) 🎽, and so much more.

We also have a Do-Good Group that manages all of our many philanthropic activities. Everyone is welcome to propose causes that they are passionate about, and help steer the direction of our donations.
Benefits and perks
Finally, we offer many relevant benefits and perks, including annual bonuses, parent support, shopping vouchers, team-buildings, education budgets, an employee stock option program, and much more. We want you to be happy with your pay, as well, so we evaluate salaries every year.
Join us in making a difference
We are always on the lookout for individuals ready to challenge themselves and grow with us. If you think you'd be a good fit, it's time to check out our open positions, find out more about our hiring process, and -of course- hit that Apply button. 😉
If you still need a little push, we'll let poetry do the work:
Join our team
Check out our open job positions and get in touch – we'd love to meet you! 🙂