Visage Technologies has been innovating in the field of computer vision since 2002. For the last 6 years in a row, we've held our place among the fastest-growing companies. We also keep growing as a team, which now includes 160 fantastic individuals.
If you'd like to develop your career in the field of computer vision and machine learning, our student opportunities are a great chance to get your feet wet and, eventually, become a valuable part of our team.
Who are we looking for?
All of our undergraduates come from STEM programs. We are looking for motivated and enthusiastic individuals deeply interested in computer vision technology. By joining Visage Technologies, you will have a chance to work with highly knowledgeable and friendly team members, be part of an innovative company, participate in meaningful work tasks, and continuously develop your skills and professional knowledge.
We currently offer several opportunities for students:
Student developer – For students in their master's studies, but not in their final semester.
Student package – For students in their final semester of a Master's degree.
Summer internship – For students who are in (or who are about to start) their first year of master's studies.
Student developer
If you're a Master's student, but not in your final semester, this is an ideal position for you. Grow your skills in a collaborative problem-solving environment at Visage Technologies.
 As a student developer, you work on development tasks and are assigned to a development team in which you then function as a full member.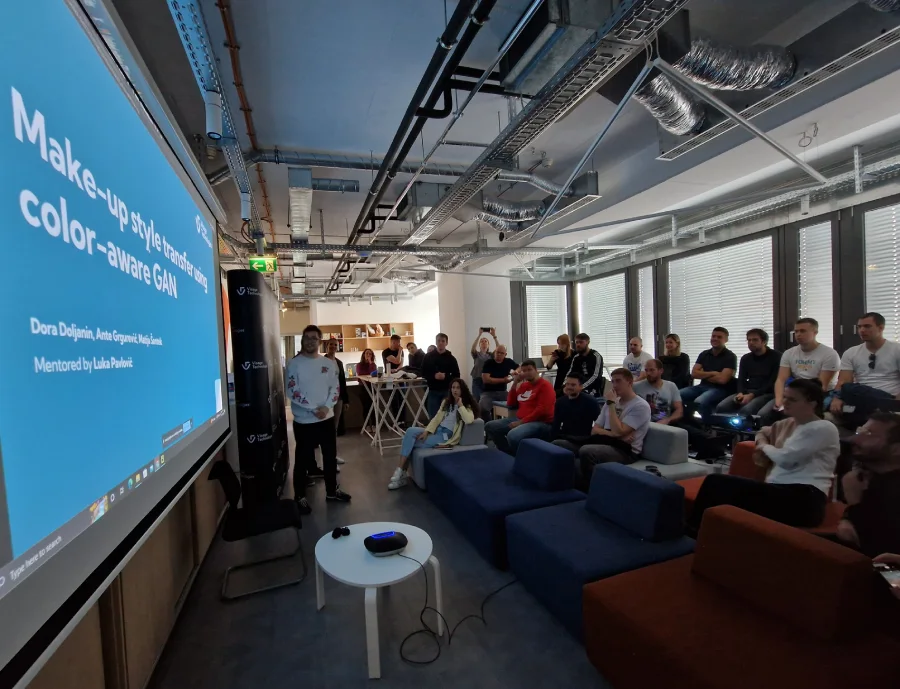 ➥ What comes next?
The student job can last until the expected graduation period. As you near your graduation and if you have successfully fulfilled the necessary conditions, you are offered our student package. When accepting this package, you are expected to be fully committed to working at our company after graduation. The package includes an employment contract with a flexible starting date and a stipend paid to the student at the time of graduation.
✔ How to apply?
Simply send your CV and a motivation letter to [email protected], and we will contact you when a position is available. For any questions, you can always contact us via the aforementioned email address.
Student package
If you're in your final semester of a Master's degree, this is an ideal option for you to join our high-achieving and experienced team here at Visage Technologies.
Our student package is an amazing way to gain additional knowledge and experience prior to employment, while simultaneously allowing you to properly focus on your thesis work. Our package includes:
An employment contract with a flexible starting date
A stipend paid up at the time of graduation.
Software Engineer in Training (SEIT) – an optional training intended for students with less practical experience in programming, tools, and way of working. It is usually held in the first month of employment to ensure that all of our technical team members possess the basic software engineering skills required for their work. But upon accepting it, the student can finish it before their thesis. This work is then paid for through Student Service. Some of the core technical skills a trainee will ideally obtain after successfully completing this program are:

Statically compiled programming language (C and C++)
Memory management
Code organization into directory hierarchies and libraries
Code navigation
Data structures
Debugging
Testing
And much more
➥ What comes next?
Upon graduation, you get full-time employment.
✔ How to apply?
Simply apply for the position of an R&D Engineer through our Careers page. After that, you will go through our selection process.
Student internship
If you're in your first year of Master's studies or you're about to become a Master's student, you can apply for our internship and work with some of the best and brightest minds in the field. The internship is held in both of our divisions – Face Tracking Division, which develops face tracking and virtual makeup technology, and Automotive Division, which is focused on developing algorithms for ADAS.
Student Internship is ideal for students interested in specific and experimental fields of application. This paid internship is held at our offices in Zagreb over six weeks between the end of August and the beginning of October. The applications start in April and are always announced on our social media pages.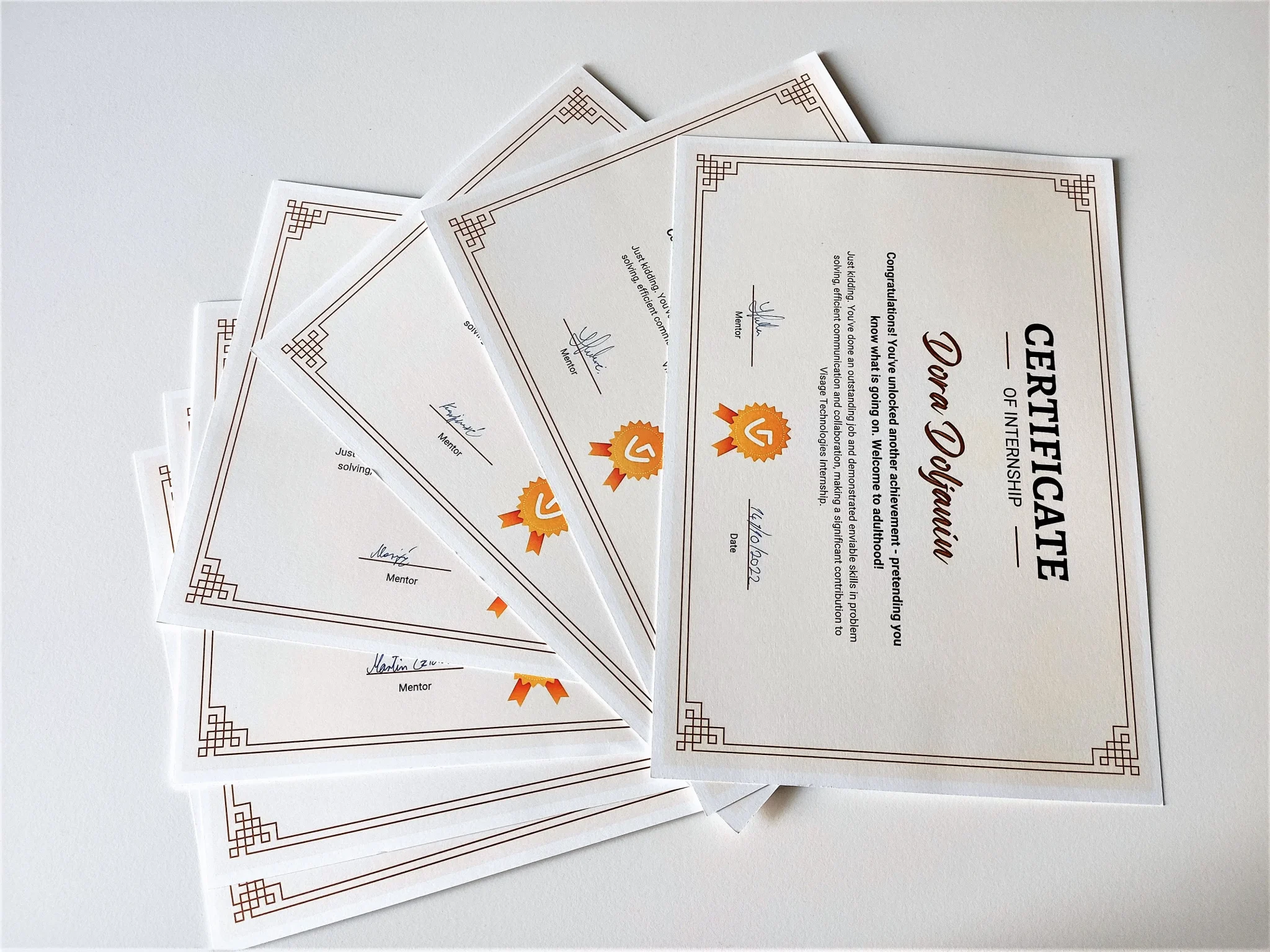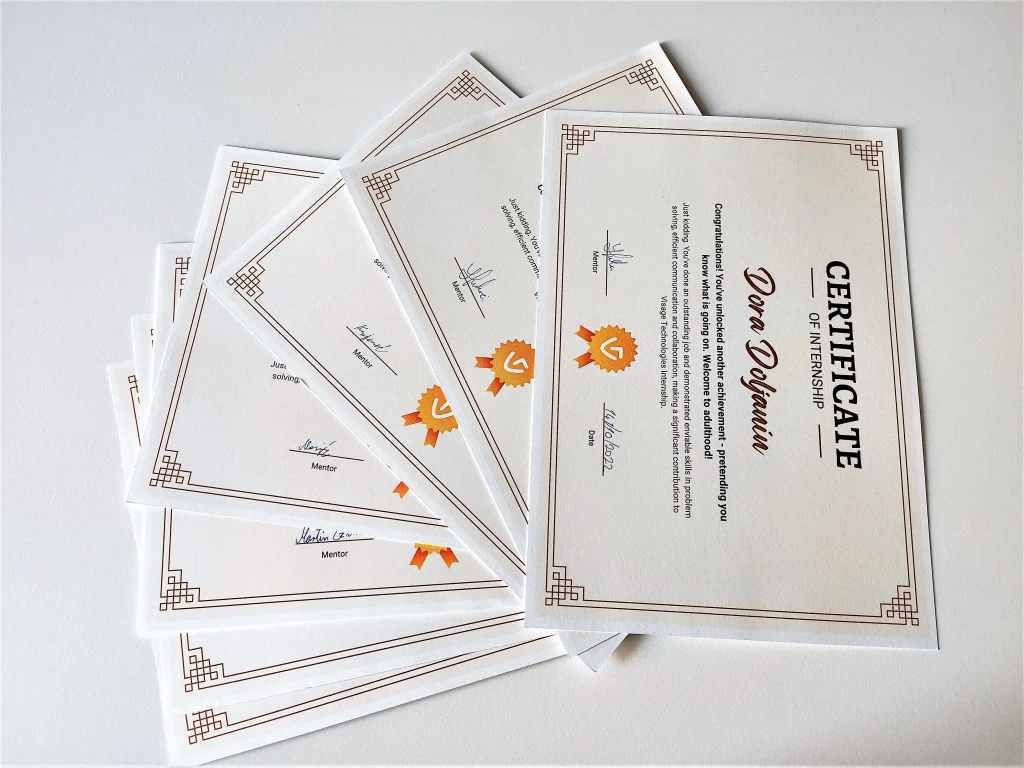 ➥ What comes next?
Upon successful completion of the internship, and if your mentor gives positive feedback, you are offered either a Student Developer position or our student package.
✔ How to apply?
Once the applications are open, send us your CV, motivational letter, and the topic(s) you're interested in. Our internship takes place once per year – make sure you don't miss it by following us on Facebook and LinkedIn.
Come join our team!
Work on unique and amazing projects, with ground-breaking technology, and in a team that'll support you and make work more fun.