Face verification software is quickly becoming a must-have technology for a wide variety of businesses. From authenticating customers and keeping data secure to streamlining digital interactions – the capabilities of facial verification systems are near limitless.
In this article, we'll explain what face verification is, how it works, and dig into its most common use cases. So, read on and find out how you, too, can leverage this simple yet powerful technology!
What is face verification software and how does it work?
Face verification software identifies or verifies individuals by comparing facial images or biometric data – within a fraction of a second. It can quickly verify someone's identity when they need to access certain digital accounts or services.
Enabled by computer vision tech, this software uses algorithms and data points, i.e., specific facial landmarks, facial geometry, shape, and size, to detect, analyze, and compare two separate images.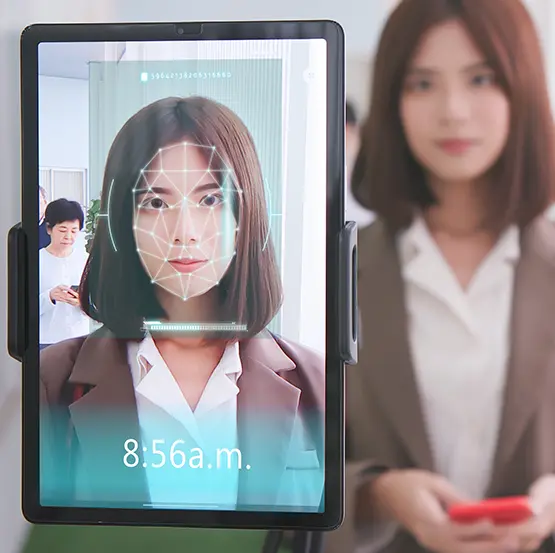 Facial verification systems, therefore, need two images of the same person to authenticate and verify that person. The first one is the newly detected face, which is then compared against the image from an existing database of images.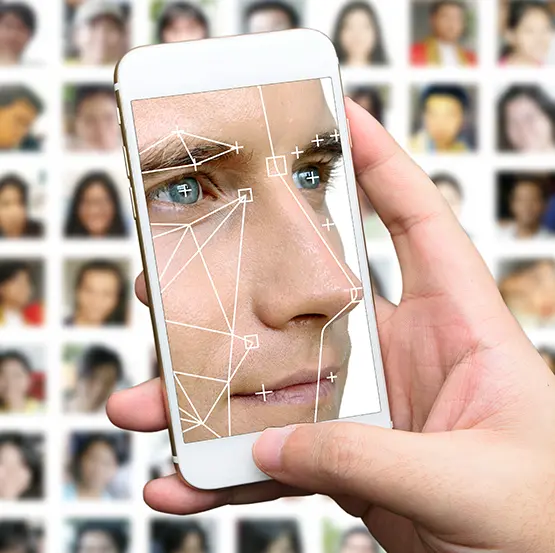 The authentication process works by identifying similarities between the two images, such as distinguishing eyes, noses, and mouths, the distances between them, their shapes, and other facial features. If these similarities are excessive enough, it is deemed a valid match. And the individual's identity is then verified.
Face verification technology can and does have great use in today's digitally-driven world. It has the ability to quickly and accurately authenticate identity in situations where speed and accuracy are paramount. It gives individuals quicker access while simultaneously providing greater safety and security compared to traditional methods of identification checking.
Overall, it's a powerful tool for streamlining processes that require great accuracy when trying to identify or verify people. And as this technology continues to develop, we can expect further advancements in face verification effectiveness and convenience.
Where can face verification software be applied?
Face verification software has become increasingly popular in recent years.
According to a Grand View Research report, the global facial recognition market will grow from $4.45 billion in 2021 to an estimated $12.11 billion by 2028. This growth is the result of increasing demand for improved security solutions that can quickly and accurately verify or identify individuals with minimal effort or disruption.
This technology has a very wide range of possible use cases in different settings. Companies, government agencies, and law enforcement officials, among others, use it to identify individuals, detect suspicious activity, and conduct surveillance.
In recent years, its usage and popularity have also grown in the retail sector, consumer-oriented applications, healthcare, finance, etc.
So, let's take a more detailed look into these most common use cases of face verification today.
➥ Face verification software for access control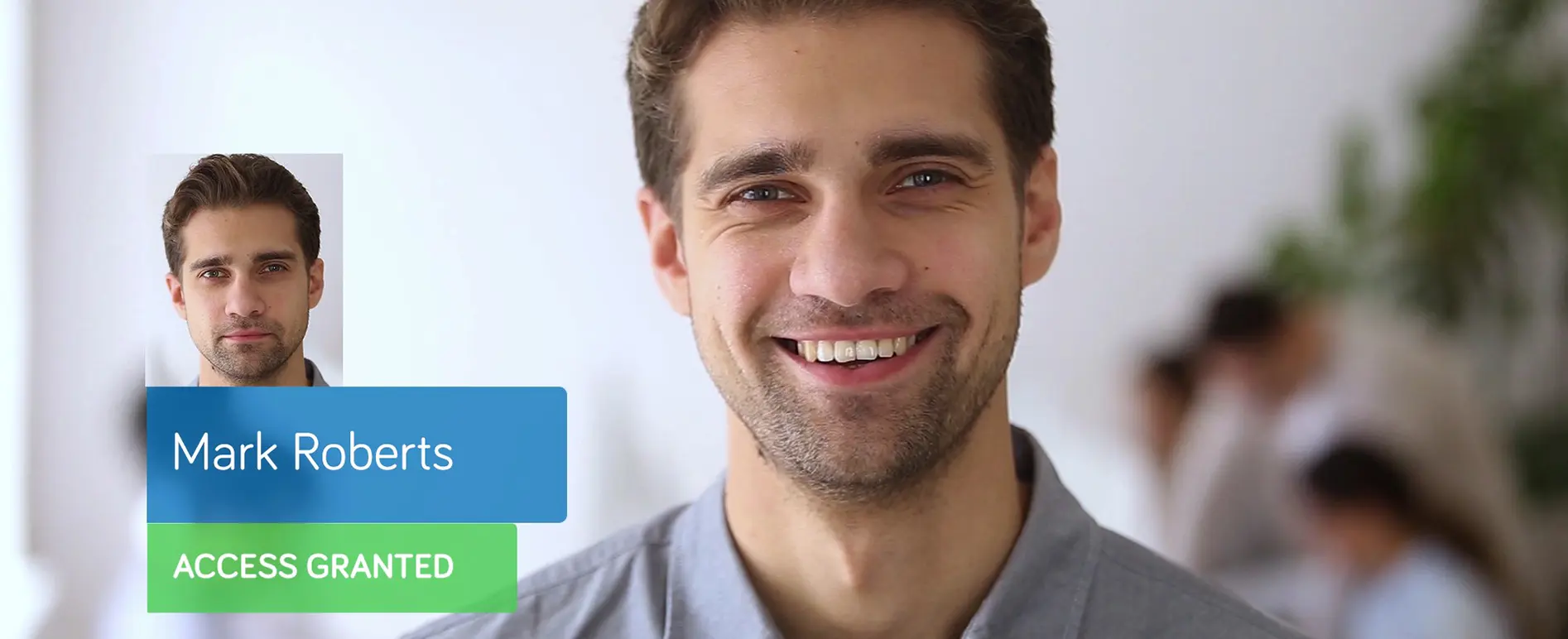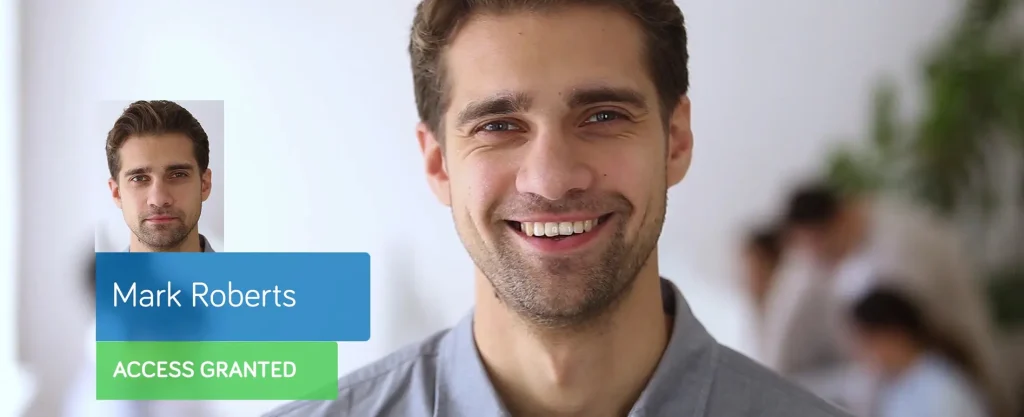 From retail stores to government agencies, many different industries are using face verification software for access control. This technology can provide an extra layer of security by granting access only to authorized personnel and denying entry to unauthorized visitors.
For example, London's Heathrow airport, along with numerous airports across the US, uses facial recognition technology to streamline the passenger check-in process and enhance security.
In addition, many banks are using face verification as an alternative to traditional methods of authentication (PINs and passwords). By using biometric data such as face images, banks provide secure access to customers' accounts with minimal effort or disruption.
And finally, facial recognition is widely used in both residential and commercial buildings to grant access to authorized personnel, employees, residents, guests, and such – or to restrict access to unauthorized individuals.
➥ Face verification for security and surveillance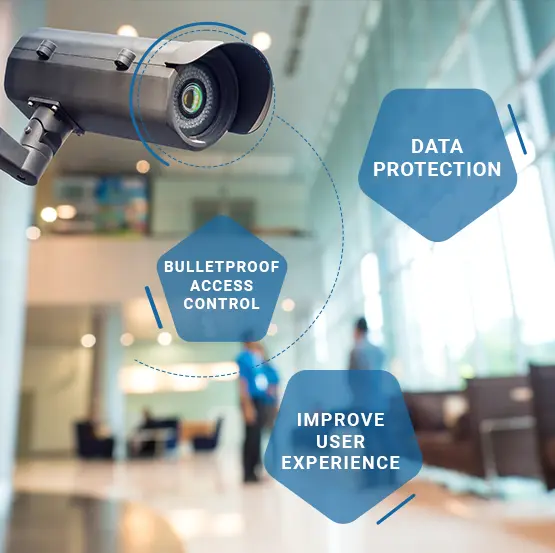 Face verification is a very welcome upgrade in surveillance and security systems, as well.
Because rather than relying on costly, manual monitoring of live video feeds or recordings with unreliable results, this cutting-edge solution automatically alerts designated personnel of any unexpected activity or unauthorized personnel within sight.
You can, therefore, employ it to monitor who is entering and leaving private and/or restricted areas, such as residential homes or government buildings, as well as to detect any suspicious activity.
So, whether you're using it for private residencies or bigger commercial facilities, warehouses, and the like, face verification can dramatically increase the effectiveness of security systems while reducing overall costs.
➥ Face verification software for healthcare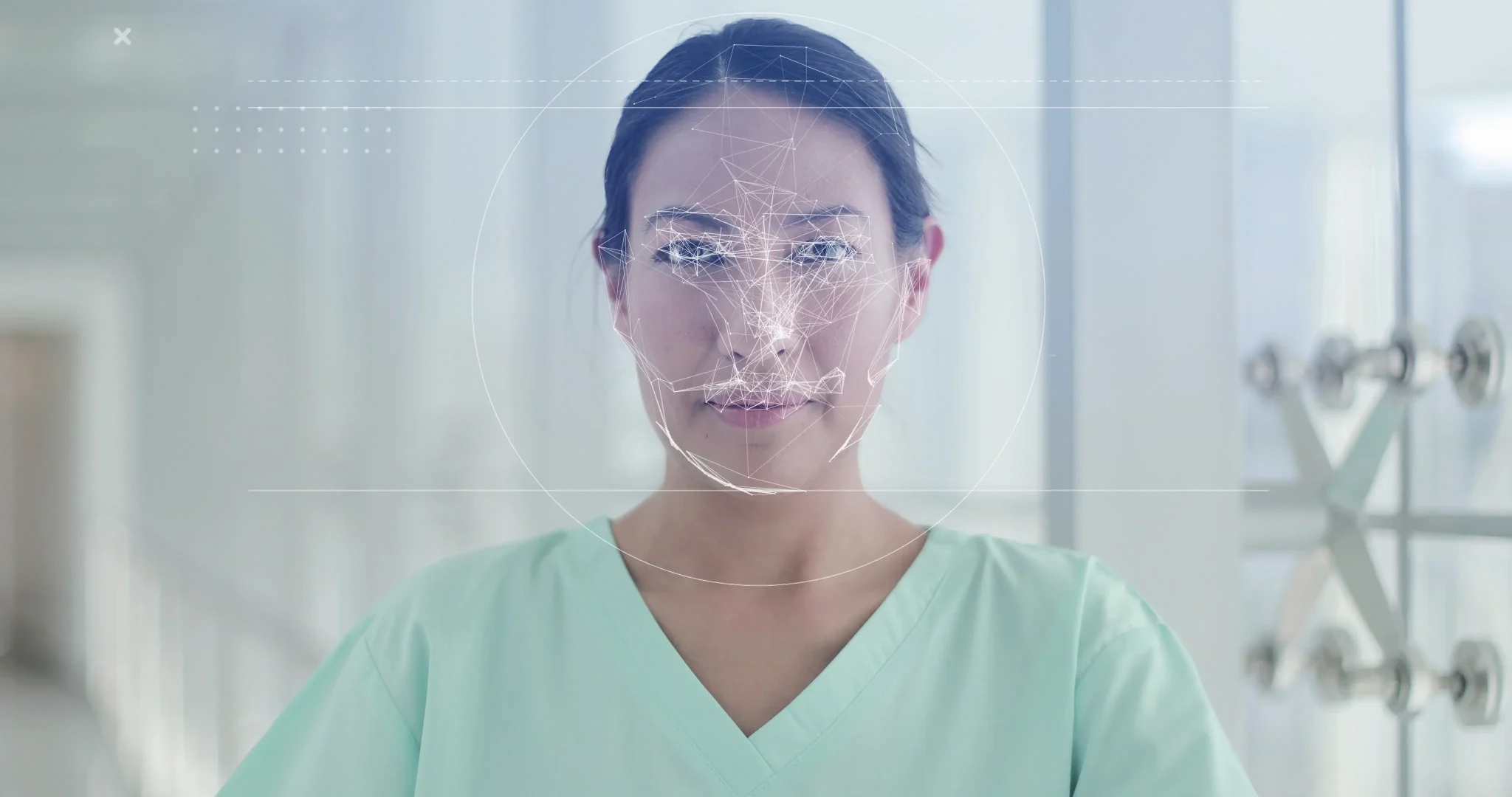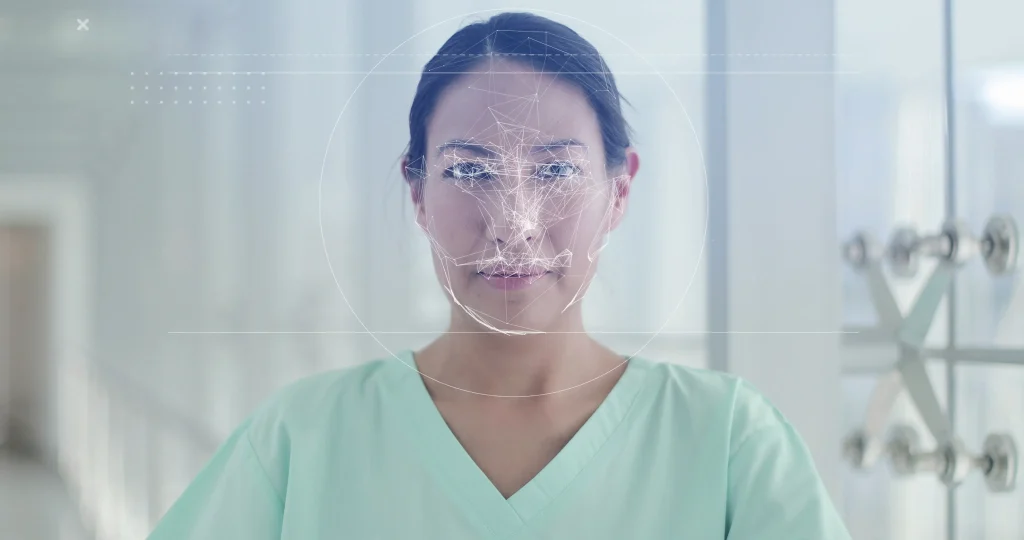 Hospitals and other healthcare institutions can use face verification technology to verify the identity of patients and ensure that they are receiving the correct care.
By using face recognition systems, hospital staff can quickly confirm the identity of a patient before performing any medical procedures. Hospitals can also use it for patient check-in and check-out, employees clocking in and out, etc. You can read about it in more detail right here.
It doesn't come as a surprise then that face verification software is becoming increasingly popular for use in healthcare applications. As the technology continues to improve, more organizations are likely to take advantage of its potential in order to promote better safety practices and reduce the risks of errors.
➥ Face verification software for finance and banking
Face verification systems are becoming increasingly popular in the banking industry for the added layer of security they provide to financial transactions.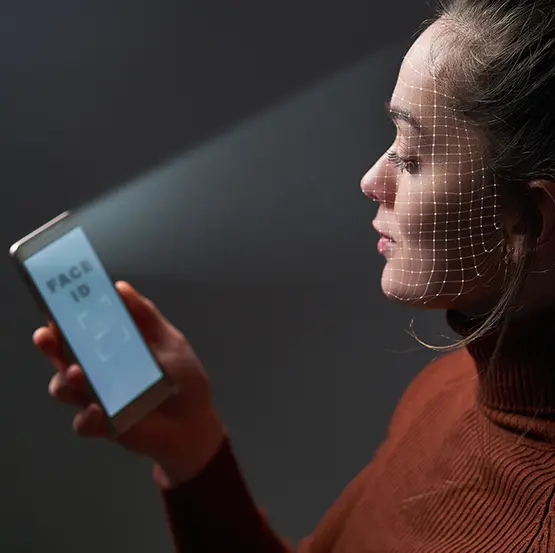 Face verification allows consumers to access their accounts with just a glance, eliminating the need for traditional security procedures like passwords and PINs. We can also find this technology on ATM machines, ensuring that only account owners can withdraw money while also detecting any potential background manipulation.
All in all, banks are now using it in a wide variety of ways. From recognizing special customers as they enter an institution and tracking known criminals, to allowing employees to move quickly between locations without scanning keycards every few feet.
This ultimately ensures secure banking experiences and promises a new level of customer convenience that only modern banks can provide.
➥ Face verification software for retail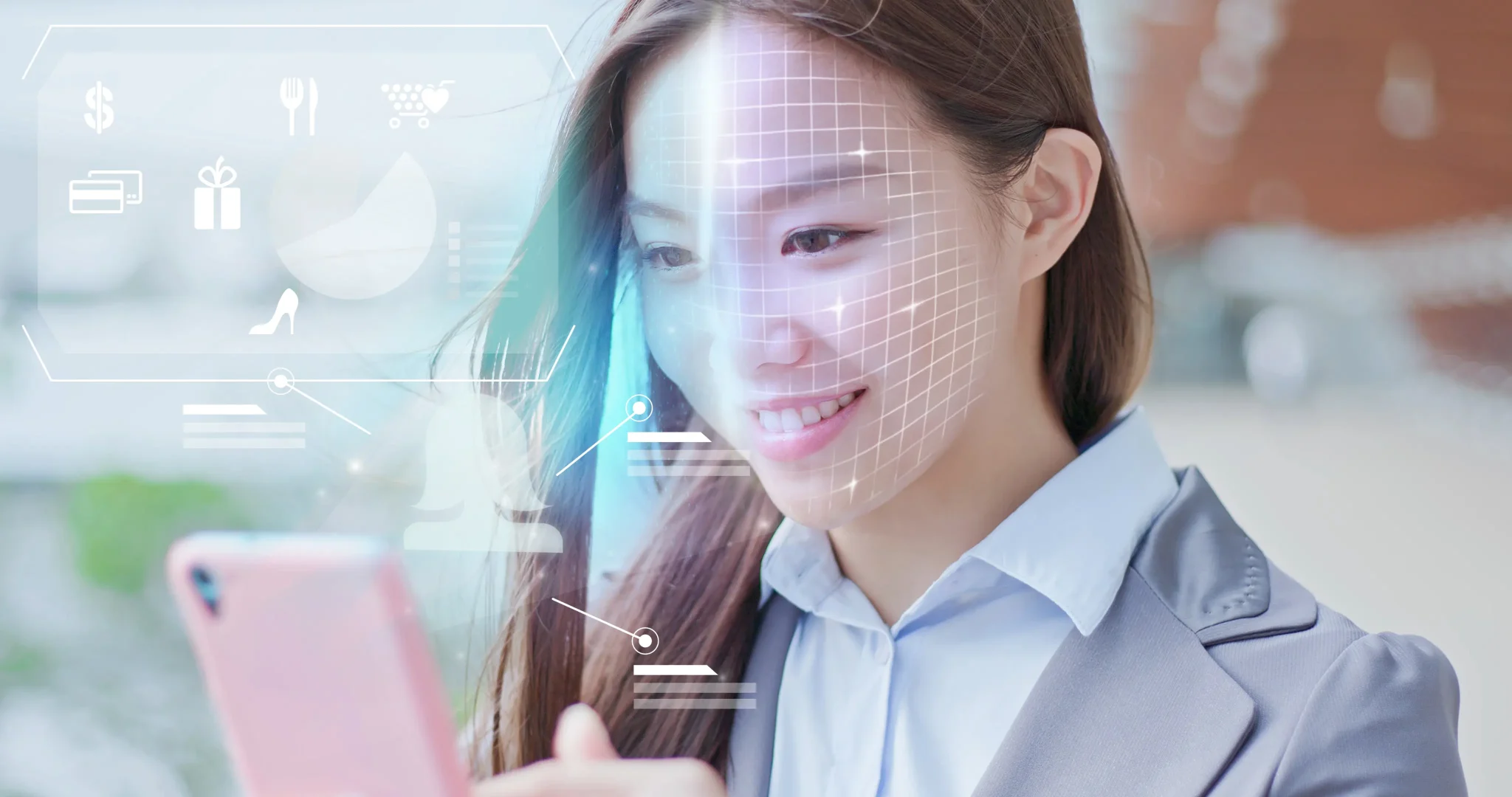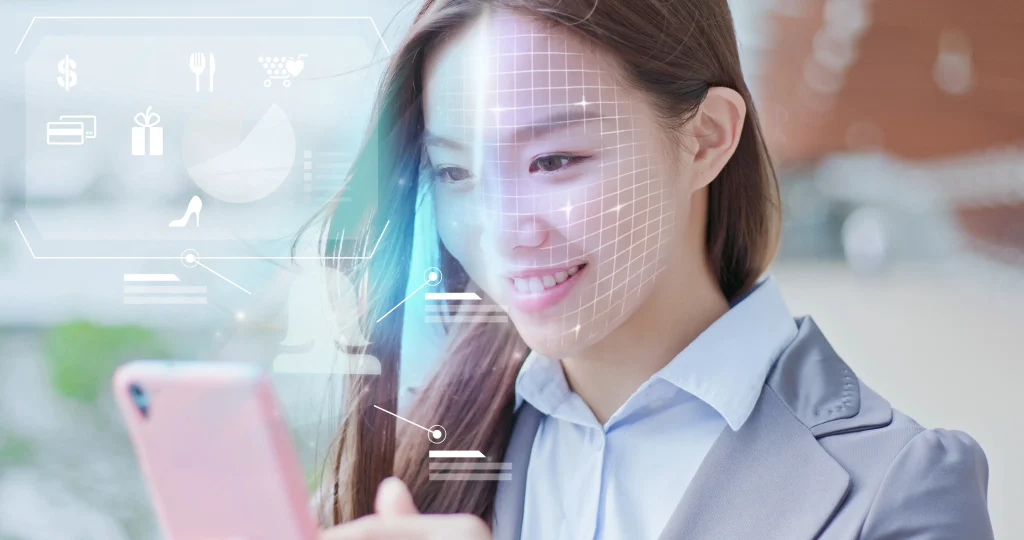 Face verification software plays an important role in retail, allowing retailers to offer personalized customer experiences and reduce shoplifting.
It not only allows businesses to identify customers quickly but also assists retailers in creating a more personalized shopping experience by enabling loyalty program members to register their facial images.
Retailers can also integrate face verification software into smart signs and interactive kiosks for fast and easy access, speeding up the shopping process and making it more fun.
Moreover, facial recognition technology helps build trust between customers and businesses. It helps speed up investigations into fraud and theft activities while reducing shoplifting at the same time.
➥ Face verification for the automotive industry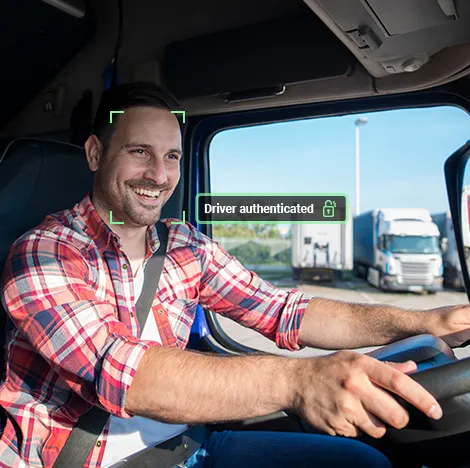 Face verification software is being increasingly used in the automotive industry as a tool to enhance the user experience of driving cars and trucks – as well as safety. This type of software uses facial recognition technology to verify drivers, allowing for personal settings and preferences to be set specific to each individual.
Drivers can effectively login into their vehicle, adjusting settings such as temperature, sound levels, and display preferences. Car owners can also gain increased security with face verification systems – vehicles are more resistant to theft when they can be accessed only by facial identification.
Face verification is proving itself to be an invaluable tool in modern-day automotive technology. With its use expanding to both commercial and consumer usage, its potential within the automotive industry is sure to grow.
What makes Visage Technologies' software your ideal solution for face verification
Visage Technologies' FaceRecognition is an advanced face verification software that can help you maximize efficiency and automate any face identification or verification process. And as such, it is the premier choice for your business needs.
It's important to emphasize that our software doesn't store, process, or transmit any personal information, such as images or names. This means you get full security and control over your data.
Moreover, FaceRecognition is powerful yet lightweight, running smoothly on any device and available for all major platforms and embedded systems. This includes Windows, Ubuntu, HTML5, iOS, Android, RedHat, Xilinx, Raspberry Pi, MacOS, and Ambarella.
In addition, independent NIST testing has confirmed the incredible speed and reliability of our FaceRecognition. The tests showed that we have the lightest and fastest face recognition algorithm, which means our clients can always expect us to meet their highest standards.
And finally, whether you want to integrate FaceRecognition into an existing solution or need us to build you a custom turnkey solution, you can count on us! Just reach out to us and tell us what you need.
Join the future – get started with face verification software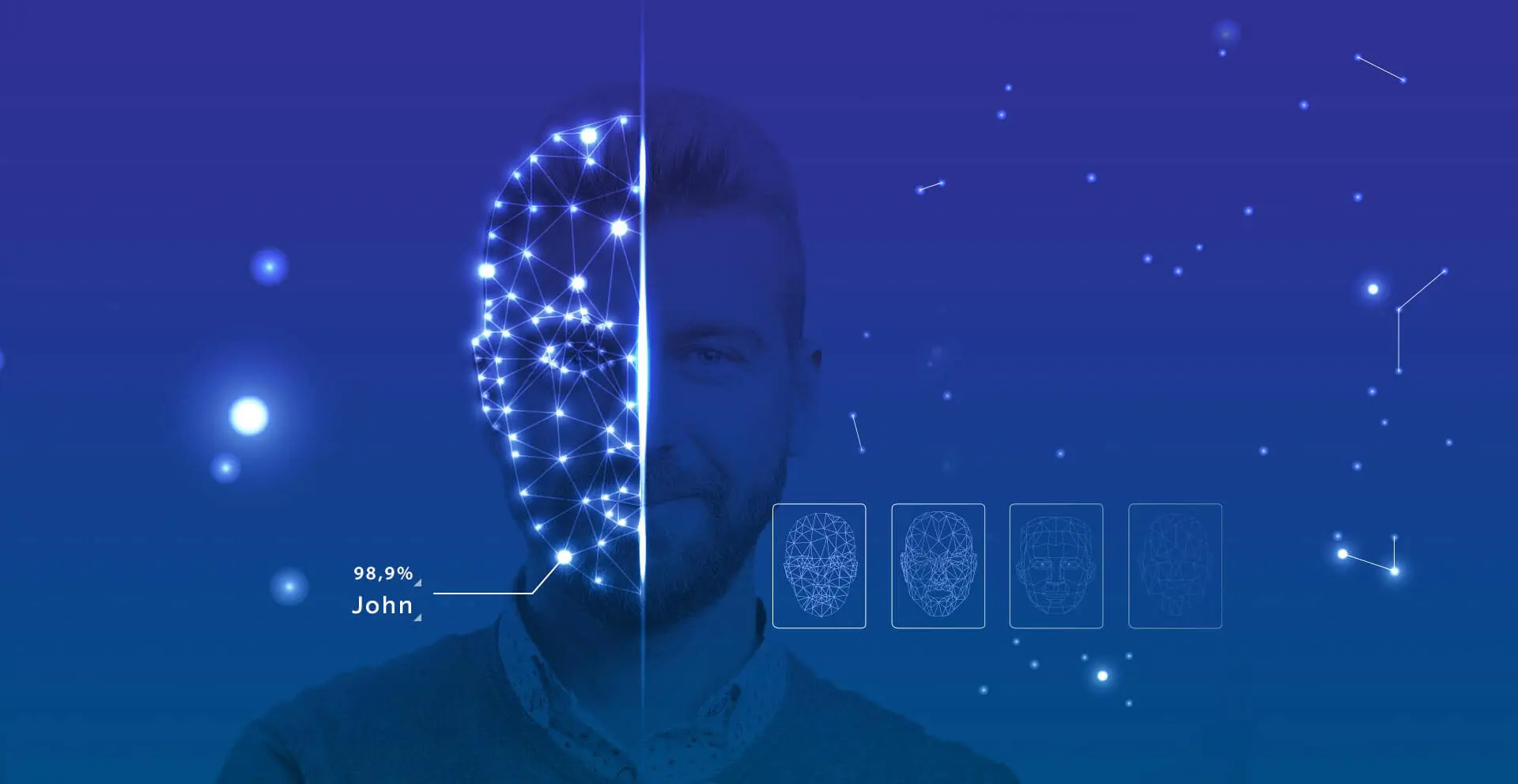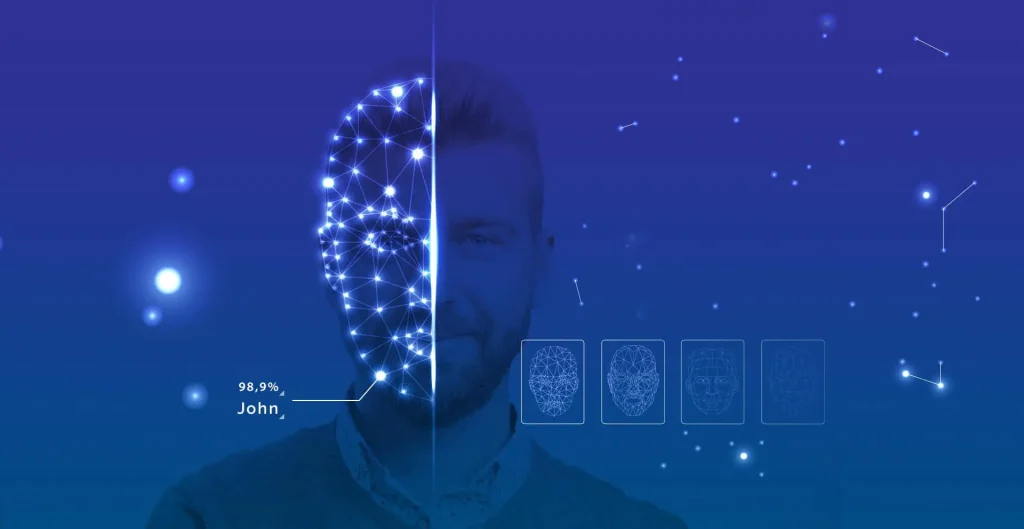 The benefits of using face verification software are clear. It is a fast, accurate, and secure way to identify customers and keep your data safe. And with FaceRecognition by Visage Technologies, you can be sure that you're getting the most advanced and reliable facial recognition system available.
So don't wait any longer but get in touch with us today! We'd be happy to set you up with a free trial of our FaceRecognition software so that you can see firsthand how it can help improve your operations.
Get your face verification solution
Explore FaceRecognition on your preferred platform and discover how it can help your business.