It's no secret that the beauty industry is a multibillion-dollar business. In fact, it's been estimated that the global market for cosmetics and beauty products will exceed $716B by 2025.
So, it's no wonder that big brands are always looking for new ways to engage their customers and boost sales. And one of the most important trends in the beauty industry now is beauty tech.
Beauty tech innovations are already playing a defining role in boosting beauty brands' sales, growth, and customer engagement. So, why not let it help yours, too?
Read on to find out how and discover why it's worth investing in.
What is beauty tech?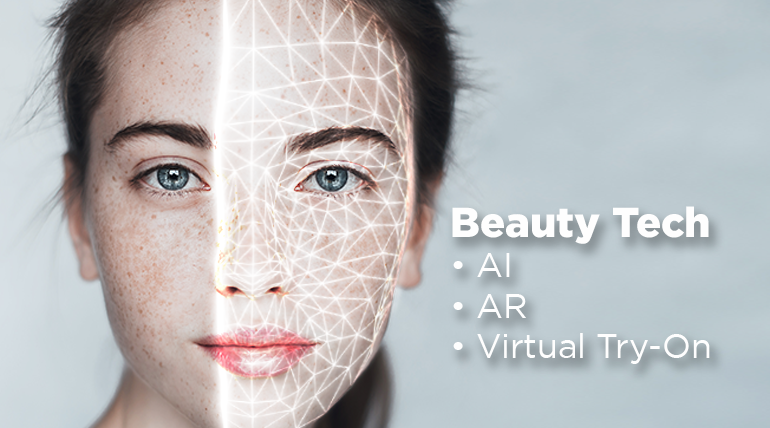 Simply put, beauty tech or beauty technology is the use of cutting-edge technology in the cosmetics and beauty industry. This can encompass a variety of different technologies, such as virtual try-on tools, AI-powered diagnostics, and AR-enabled product demonstrations.
But however you define it, one thing is clear: beauty technology is changing the cosmetics industry, giving it a major makeover.
Now, let's see how cosmetic brands use – or should use – beauty tech to their advantage, what trends will be shaping the industry in the coming years, and what you can do to build the perfect beauty tech experience.
How and why (should) cosmetic brands use beauty tech?
1. Get those sales figures up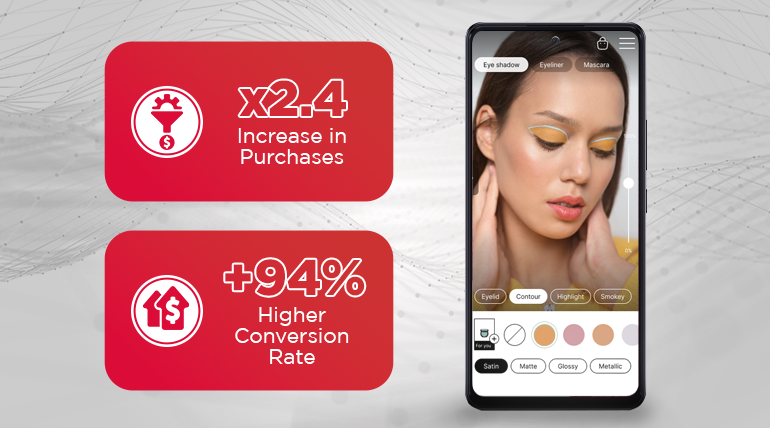 There are plenty of reasons to use beauty tech, as you'll see further on, but, in the end, every business strives for growth. So, as the first and foremost reason, we have to mention increased sales figures.
One study found that shoppers who used a virtual try-on tool were 2.4 times more likely to make a purchase than those who did not. A virtual try-on on your webshop or within an app will, therefore, help your customers make that final decision and buy your product.  
Moreover, if you also advertise your products with AR tech, you can see up to a 94% higher conversion rate!
2. Digital transformation is becoming a must – get on board
For brands that want to stay competitive and keep up with the latest trends, digital transformation is a must. Because soon enough, the main question surrounding tech in beauty won't be, "should I or should I not use it." But rather, it will be "what type and to what extent will I use it."
Extensive, three-year research conducted by Harvard Business School showed that the companies that embraced digital transformation saw an 18% higher gross margin compared to the digital laggards.
And this goes hand-in-hand with what your customers want and expect – 59% of consumers say they'd be likelier to buy a product that's visualized through AR.
3. Give your customers what they want: personalized experiences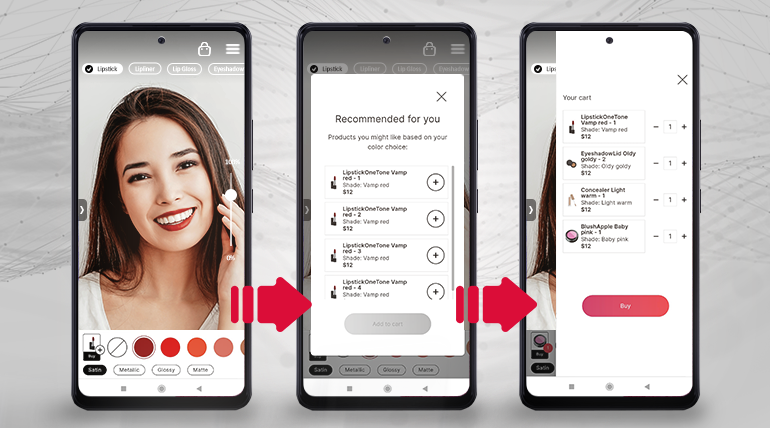 Nowadays, customers want more personalized experiences when they are shopping, and the numbers back it up. According to consumer research, as many as 80% of consumers are likelier to make a purchase when brands offer personalized experiences.
And what's more, consumers are even found to shop three times more frequently when they get this kind of experience.
And beauty tech companies can provide these experiences to customers. With options such as product recommendations and true-to-life virtual try-ons, customers have a much easier time deciding what they need and want. They can even try something they never dared to try before – yellow eyeliner, green eyebrows, anything goes!
4. Improve your e-commerce KPI metrics
Using beauty tech can help create more personalized customer experiences, which can lead to better KPIs for e-commerce. For example, if a customer can try on lipstick before buying it, they are more likely to be satisfied with their purchase. This would lead to a lower return rate and a higher customer satisfaction score.
Therefore, as we can see from the numbers above, KPI metrics such as your conversion rate and sales could skyrocket. And along the way, you will also notice that your customers spend more time on your page having fun with the AR makeup try-on, for example. This usually leads to them adding more products they love in their baskets, thus also increasing the average order value.
5. Create a sustainable shopping experience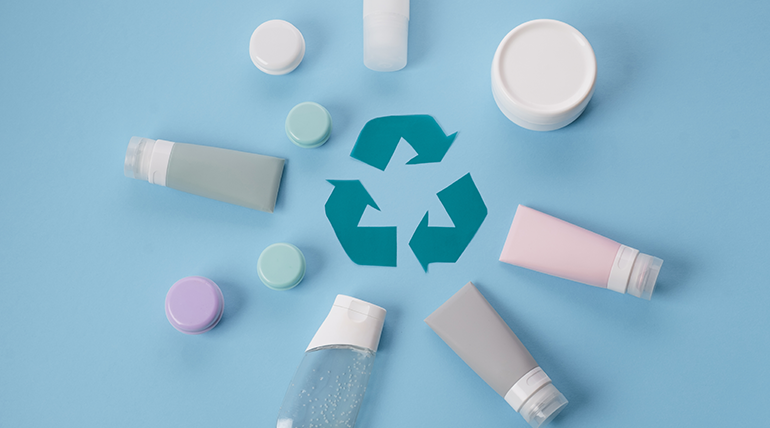 There is one ugly side to the beauty industry, and that is the amount of waste it produces. It is one of the biggest waste contributors – it produces 120 billion packaging units a year! Add to that the shipping to and from customers, and you also get 1 billion tons of CO2 produced per year. That's quite a big hit to the environment.
But luckily, beauty technology is here to solve that problem or at least help minimize this negative impact as much as possible. Companies that have embraced beauty tech cosmetics and gone virtual are lowering their carbon footprint by reducing the number of unnecessary samples they send out.
Additionally, if a customer is able to try on a product before buying it, they are less likely to waste the product – i.e., throw it away or return it.
6. Develop more inclusive beauty products and experiences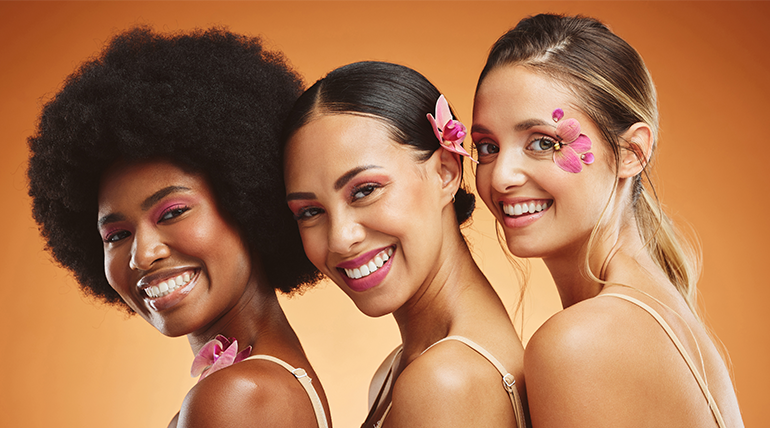 Another great thing about beauty tech is that by using this cutting-edge technology, brands can develop products and experiences that are more tailored to a broader range of consumers. This is important because it helps to break down the barriers that often prevent people from feeling beautiful and confident. With beauty tech, everyone has the opportunity to feel their best!
Introducing multicultural beauty products has now become a norm, and its sales are growing year after year. This means that inclusive beauty is no longer just a movement within the industry. It has become a standard to which customers (and the industry in general) hold your brand.
7. Make product discovery and education easier and more convenient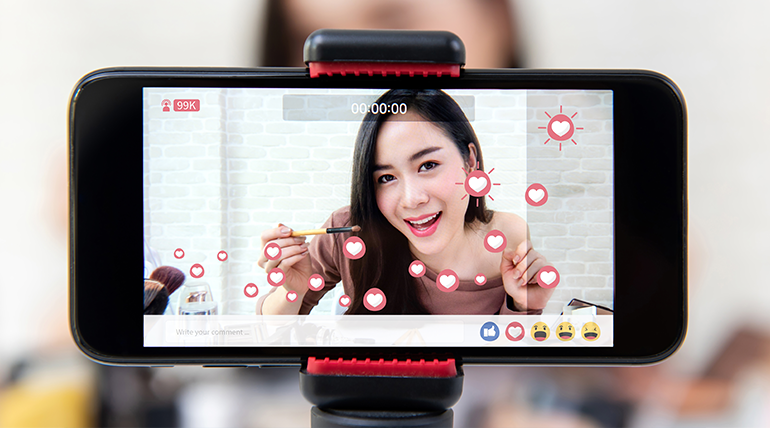 Customers' increased demand for hyper-personalization also extends to product discovery and tutorials. YouTube videos, as such, will no longer satisfy their needs and give them what they want. Why? Because they lack the personalization factor and interactivity. And that is something only AR can provide them.
For example, with interactive virtual makeup tutorials like these, consumers can get personalized, expert advice straight from their phones, tablets, or computers.  
8. Leverage Big Data for further growth and product development
One of the biggest advantages of beauty tech is that you can also use it to help with product development. With new advances in technology, it's now possible to create products that are more effective and efficient than ever before, as well as able to meet the needs of their customers. How? By leveraging big data.
This big data is mainly collected through the search term data, spending, and buying habits of customers. And what it helps you with is developing a deeper understanding of what customers are really looking for, ultimately helping them understand the right products for their skin.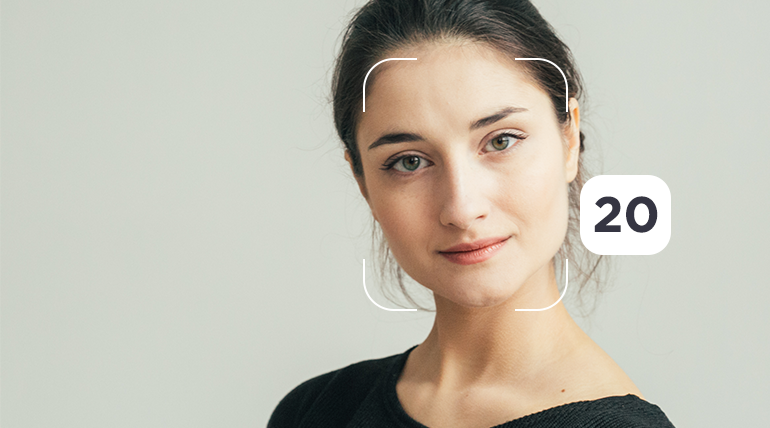 For example, if you integrate our Face Analysis technology for age estimation in your virtual try-on, you could get more detailed analytics on which age group prefers which type of makeup. This would then help you make more strategic decisions for your business.
How does beauty tech contribute to an omnichannel beauty experience?
Beauty tech helps brands provide an omnichannel beauty experience by giving customers the ability to try on products virtually, as well as receive expert and personalized advice.
By providing this, brands can create a more interactive and engaging experience for customers that helps them feel more connected to the brand.
Beauty tech also contributes to an omnichannel experience by providing retailers with data about customer preferences and needs. You can use this data, then, to create personalized recommendations for customers. And as we've seen throughout the article, as well as from experience – personalization, customer satisfaction, and increased sales are usually in a very tight-knit relationship.
With 20 years of experience in developing AI technologies, we can help you create exactly this kind of omnichannel experience. From digitalizing your product try-ons and giving your customers personalized, fun, and educational experiences to enabling these activities on all platforms and devices – we're here to build superior beauty tech solutions custom-tailored to you.
How can your cosmetic brand build the perfect beauty tech experience?
There is no one-size-fits-all answer to this question. However, there are a few key things that all cosmetic brands should keep in mind:
First, it is essential to create an experience that is tailored to your target audience. This means understanding who your customers are and what they want from their beauty tech experience.
Additionally, it is important to make sure that your experience is easy to use and navigate. Customers should be able to find what they are looking for quickly and easily.
Finally, you should also ensure that your experience is memorable. This means creating an experience that is unique and will leave a lasting impression on your customers.
So, how to achieve all of that? With state-of-the-art technology and unmatched solutions that we have at Visage Technologies.
➥ You will need a virtual try-on that ensures a seamless experience for your customers. And with our makeup|SDK, that's what you'll get. It will allow you to create a virtual makeup try-on that is realistic, intuitive, customizable, and very easy to integrate, resulting in a faster time-to-market. Click here to try this makeup try-on and see for yourself what it would look like on your webshop. 
➥ You will also need top-notch face-tracking technology. Our makeup|SDK is integrated with Face Track, which is fast, lightweight, very easy to integrate, and highly robust.It accurately and reliably tracks as many as 99 facial points, which means that your try-on will look amazing in real time. It'll almost feel like you're looking in a real mirror!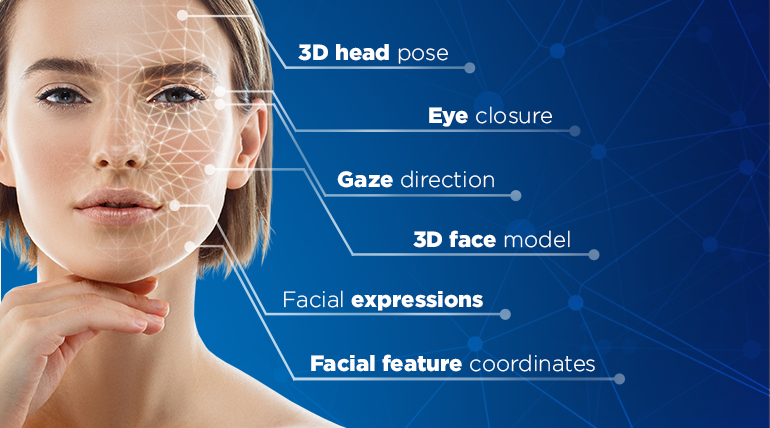 ➥ You will, of course, also need a virtual try-on that can be wherever your customers are.
And with our makeup|SDK, you can have it on mobile phones in the form of an app, on your web as part of your webshop experience, in your physical stores on tablets, etc.
If you want to try it out on the platform of your choice, don't hesitate to reach out to us!
You can check out how Oriflame used our Face Track technology to create the Oriflame Makeup Wizard app here.

➥ And finally, since every beauty brand is unique, you might need some custom features or entire custom solutions developed. And for that, you can count on our reliable team of experts with 20+ years of experience in computer vision. With as much involvement from your side as your need, we can help you design your research, advise your team, develop new features, or build a custom solution from scratch.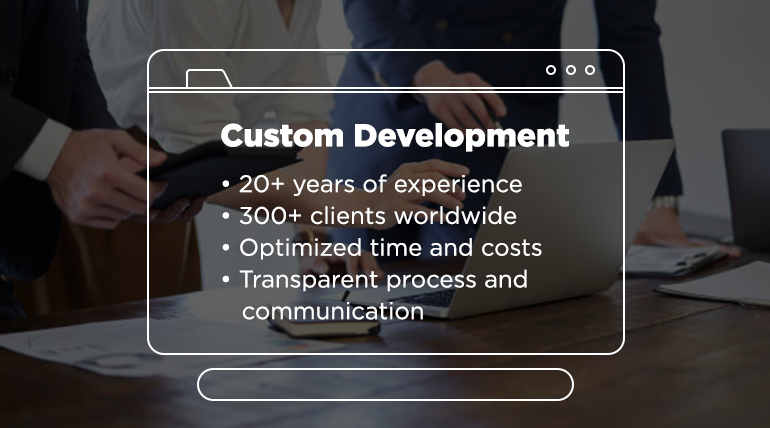 Beauty tech trends: How tech might shape the beauty industry in 2023 and beyond
It's no secret that the beauty industry and technology go hand-in-hand. From at-home hair color kits to AI-powered skincare devices, tech has become part of our beauty routines in numerous ways.
And as we move further into the future, it's likely that even more innovative beauty products and services will hit the market. So, what can we expect from the beauty industry in 2023 and beyond?
Here are a few predictions:
One of the fastest-growing trends right now is skincare and makeup for men. And it is expected to grow to $18.92 billion by 2027. Therefore, it's not a bad idea to jump on that train and incorporate men's products in your digital transformation strategy.


We are also seeing a rise in the use of diagnostics, or better to say, innovative ways for skin diagnosis. This is where AI is being used to help customers find the right products for their skin type or hair type, but also to objectively pinpoint areas of concern on the skin and grade the condition of the skin.


Virtual and augmented reality will be used more for beauty tutorials. Some beauty brands are already using virtual reality for things like product demonstrations and tutorials. But in the future, we expect to see even more companies using VR technology to offer unique, immersive customer experiences.


We'll see more eco-friendly beauty products. With more and more consumers becoming concerned about the environment, it's no surprise eco-friendly beauty products are on the rise. In fact, a report from Grand View Research expects the organic personal care market will reach $42.19 billion by 2030. We can see that awareness of the importance of sustainability continues to grow. So, we can expect even more eco-friendly beauty products to hit store shelves – virtual try-ons – in the years to come.
As you can see, beauty tech is spreading fast, and there are plenty of reasons why cosmetic brands should be using beauty tech.
From helping with product development to enhancing the customer experience and business growth, this type of technology offers a number of benefits that we simply cannot ignore. So if you're looking for ways to take your brand to the next level, don't forget to consider incorporating some beauty tech into your strategy – and contact us for expert help.
Get started with beauty tech
Discover the amazing growth potential of beauty tech for your brand and step into the future ready.