Thanks to our industry-beating range of supported platforms, and in particular our HTML5 technology, innovative marketing has never been simpler. With visage|SDK™ you can produce applications for either your own web page or for other sites and communities, such as Facebook or various mobile platforms. The light footprint and high mobility of our technology will allow for quick loading times and high fidelity on a wide variety of platforms.
Visage Technologies head and face tracking provides a powerful toolkit for you to develop novelty. Have customers try on hats, glasses, make-up, masks, jewelry or hairstyles in real-time, on their phones, in-store mirrors or desktop computers. Other application areas may include interactive ad campaigns and augmented reality; it all depends on where you set your imaginary limit. End users will require nothing but a webcam to run your applications, our technology will handle the rest regardless of the operative system. Our applications are fully compatible with smart mirrors for makeup, eye wear and multiple other products. We support Windows, iOS, Android, Mac OS X, Linux, and also HTML5 and Flash, for tracking directly from the internet browser.
For more inspiration, please take a look at our clients' work:
Virtual Beautician & WOWHOW app
Virtual Beautician Ltd. used our FaceTrack to revolutionize the way women learn to apply make-up. The WOW HOW app shows and teaches you make-up styles on your own face. Hence, you can see which of looks and color combinations suit your skin tone.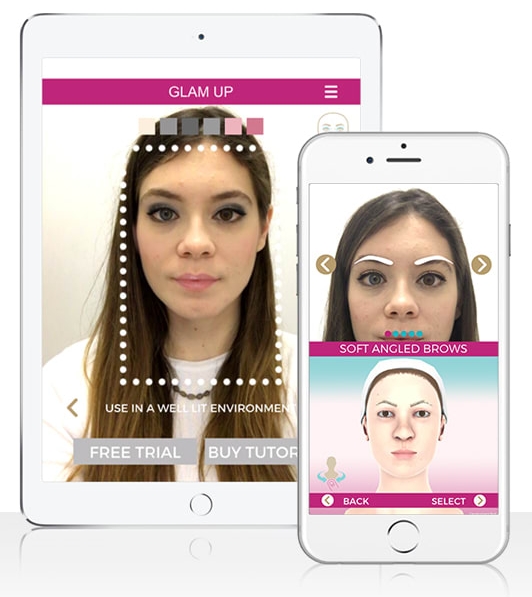 LRXD for Monster Beverage (Coca Cola)
LRXD, a digital advertising agency, used our visage|SDK to create an immersive website and application for Hubert's Lemonade, Coca Cola's Monster Beverage product, which uses our technology to interact with the visitor, using facial movement and emotion recognition.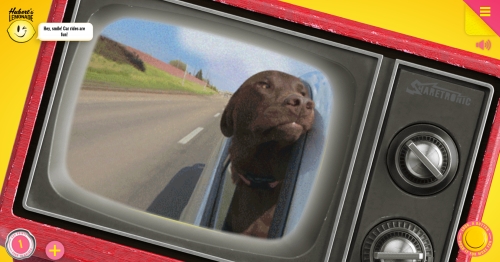 Modiface
Modiface has created numerous augmented reality apps, including virtual makeup try-on for Slate NYC.
Dynamo's new Oriflame Makeup app
Oriflame Makeup Wizard is an Android and iOS app which enables virtual try-on of makeup from the Oriflame The ONE brand. Using the phone's built-in camera, a user can virtually apply lipsticks, mascaras, eyeshadows, blush and eyeliners and get a real-time view of how they look. Once a user has chosen a look, it's really easy to add the selected products to the shopping bag and buy them from the Oriflame website.
The awarded app is based on TryCore, a core try-on module developed within the Dynamo Concept Studio and includes integration with face-tracking libraries as well as advanced algorithms to apply makeup or other graphic elements on the correct position of the face. Dynamo also designed the complete flow for the application based on Oriflame design standards. The app is developed for Android and iPhone and includes integration with Oriflame product catalogue and e-commerce system to be able to try out and purchase products.
Armani's new Frames of Life interactive marketing campaign
Through the advanced new website Frames of Life, Armani gives its users a new and interactive way to navigate the site and explore the collection of eyewear by using nothing more than their eyes. Developed by creative agencies Scozzese and Uprising, one of our qualified integrators, Armani's new campaign allows a user to cruise through the website by using only their webcam and their eyes.
Škoda's Fight for Attention marketing campaing
Škoda uses our technology in their Fight for Attention marketing campaign. This interactive campaign that was built by B-Reel uses eye tracking to detect where the user is looking.
Disneyland Paris Ratatouille
Disneyland Paris Ratatouille uses our technology in their Ratbooth promotional campaign, allowing users to create custom animated rat avatars. The app was created by BETC LIFE ad agency.
Fabup
Fabup lets users try on personalized make-up and connect with other make-up artists.
Esimple
Esimple ad studio uses our technology in their augmented reality applications.
Facelogique
Facelogique aims to provide the best virtual shopping experience available.