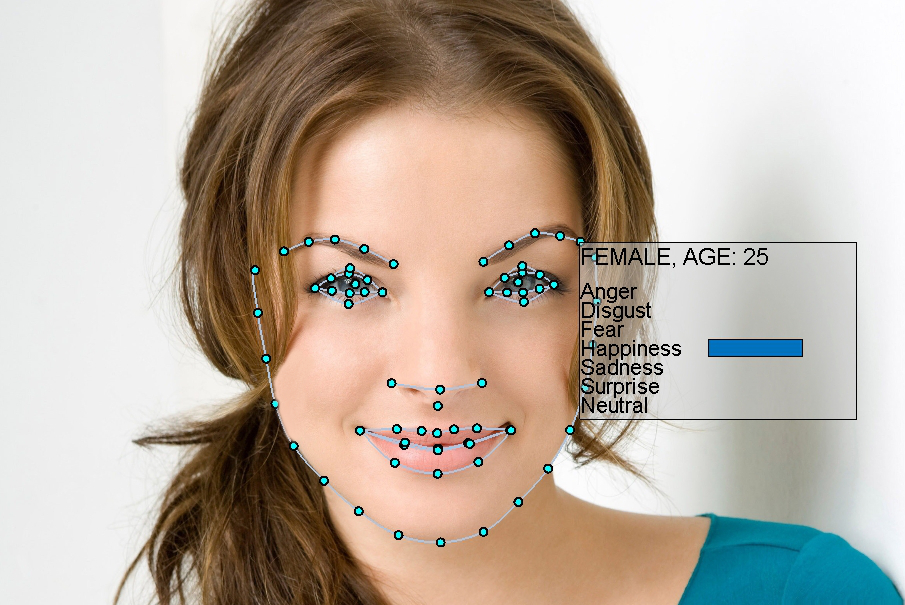 Visage Technologies AB is a private company creating computer vision software for face tracking and face analysis. The primary product is a multi-platform software development kit visage|SDK. Our technology is used by more than 200 clients in 50 countries, ranging from small start-ups to large multinationals, as well as academic and research institutions. For clients requiring custom development services, our teams have successfully engaged in projects ranging from person-days to person-years.
Our technology features face and head tracking, including state-of-the-art face detection, eye tracking (gaze tracking), face analysis (gender, age and emotion estimation), face recognition, along with industry-beating support for all major platforms and embedded systems. A unique mix of research, knowledge, experience and cooperation, combined with consulting and custom development services help the clients make the most of this cutting-edge technology.
Vision
We are passionate about analyzing human faces in images. Our vision is to produce computer vision algorithms that obtain all available information from human faces in images and videos. Furthermore, our vision is to deliver powerful algorithms to our clients on any hardware of software platforms they require, and incorporate our software into their innovative products and services. Finally, we strive to deliver the best solutions and license them under the most attractive conditions to our clients.
History
Visage Technologies AB was founded in Linköping, Sweden in 2002. The founders of Visage Technologies are computer scientists, and were among the main contributors to the MPEG-4 Face and Body Animation International Standard. Due to its strong academic background, the company promotes research collaboration with academic institutions, offers affordable academic software licenses, and sponsors computer vision workshops and conferences. The core scientific team makes sure that Visage Technologies stays on the cutting edge of technology in face tracking and analysis.
From an early focus on face animation, Visage Technologies has gradually adapted to strong market demands and fully focused on face tracking and, more recently, eye (gaze) tracking and face analysis. We continuously and actively engage with our clients in order to incorporate their requirements into subsequent versions of our products.
The company has grown rapidly in the last few years, and currently consists of around 70 full-time employed engineers, with a large number of part-time employees engaged on temporary projects. The company has recently been ranked #8 among the Sweden Technology Fast 50 companies for 2017.
Careers
Visage Technologies AB is always looking for enthusiastic individuals with a passion for technology – from fresh graduates to experienced engineers and PhDs – to join our team. Read more.