Visage MakeApp enables end-users to virtually try all elements of makeup and experiment with different looks before purchasing makeup products.

Users can exactly see how the new mascara, lipstick, eye shadow, eyeliner or blush look on them in real time using their phone's built-in camera. That way, the challenge of people that are hesitant to purchase products without trying it on first disappears, and beauty brands can easily keep up with the fast pace of today's market.

We offer our virtual makeup as a white-label application for cosmetics brands. Our expert team is available to fully customize the app to specific requirements of your cosmetics brand.
Our clients
Look also at our clients' work for virtual makeup inspiration! Our technology has been used to create award-winning makeup apps for virtual try-on.
Dynamo has created the Makeup Wizard – an award-winning Android and iOS app – which enables virtual try-on of makeup from the Oriflame The One brand: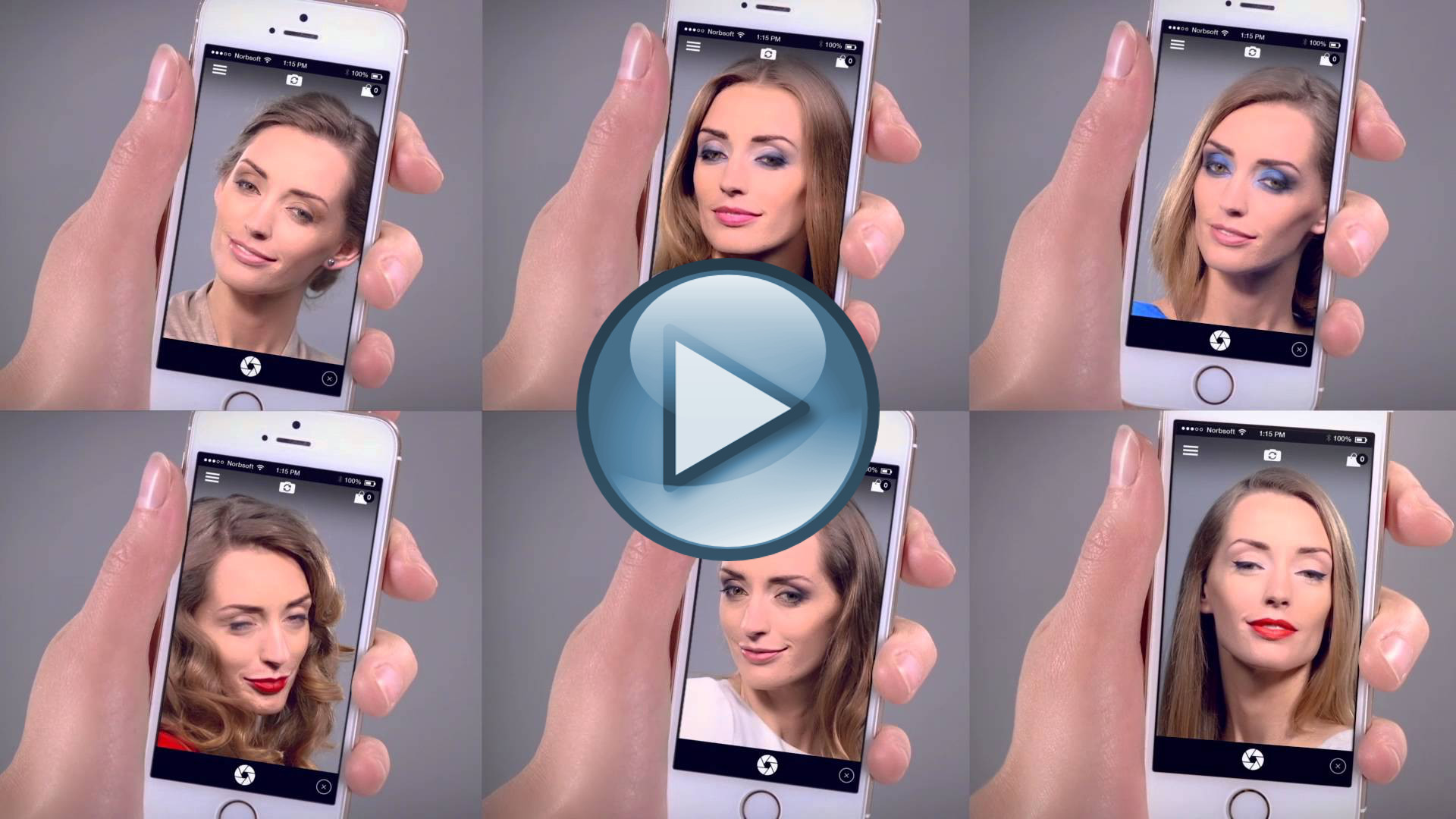 One of our clients has created a live 3D web-based virtual try on for Slate NYC.
One of our clients used FaceTrack to revolutionize the way women learn to apply make-up. The WOW HOW app shows and teaches you make-up styles on your own face: